WHAT IS THE CORONAVIRUS?

A coronavirus is a type of virus. As a group, coronaviruses are common across the world. Typical symptoms of coronavirus include fever and a cough. This may progress to severe pneumonia causing shortness of breath and breathing difficulties. The Wuhan variant (2019-nCov) is a new strain of the coronavirus that causes serious illness. It poses a serious public health risk and advice should be taken seriously. 

Advice from Public Health UK and the World Health Organisation (WHO) aims to help minimise the spread of the virus and keep people well. The WHO upgraded the coronavirus outbreak to a pandemic and the Foreign Office UK has now advised against all global travel for the next 40 days.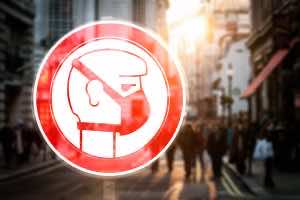 WHO IS AT RISK?

The coronavirus can cause more severe symptoms in people with weakened immune systems, older people, and those with long-term conditions like diabetes, cancer and chronic lung disease – much like any flu virus.

The UK Chief Medical Officers have raised the risk to the public to HIGH. The advice from Public Health UK remains the same and is detailed below.
PUBLIC HEALTH ADVICE:
If you have  symptoms:
Stay at home for 7 days if you have either:

a high temperature
a new continuous cough
This will help to protect others in your community while you are infectious.
Contact Public Health UK for further advice and check their website as the advice is updated regularly.
If you have no symptoms but have been in contact with someone who has symptoms, or have been to a high risk area:
Stay indoors and avoid contact with people for 14 days. This may seem drastic, but this is to avoid the spread of the virus as you may still be a carrier.
Speak to your manager about working from home until you have passed the incubation period.
If possible, ask family or friend to carry errands on your behalf (such as getting food, medicines etc)
If you develop symptoms (fever, cough, runny nose, sore throat or difficulty breathing), please do not leave your home without advice from a GP.
TREATMENT FOR THE CORONAVIRUS

The coronavirus has no vaccination at present therefore reducing the spread is key. At the moment, symptoms of the coronavirus include cough, fever, breathing difficulties and other flu-like symptoms. Most patients experience mild symptoms and those who have died have had pre-existing conditions.

As mentioned before, there is no need to panic as by taking a common-sense approach and practising good hand-washing hygiene we can help reduce the spread and protect the more vulnerable in society. 
Further information:

• Coronavirus: latest information and advice – Public Health UK
• Coronavirus – World Health Organisation
• How to wash your hands – NHS UK

Dr Daniel Fenton, Medical Director at The Doctors Clinic Group 
Originally Published 31/01/2020
Reviewed 17/03/2023