ANXIETY AND DEPRESSION: WHAT CAN BE DONE?
At London Doctors Clinic, our fully experienced GP's are here to help with mental health issues such as Anxiety and Depression.
There is lots of help available if you are suffering with anxiety or depression, and this ranges from self-help techniques, to antidepressant medications and other specialist therapies such as counselling. It can be difficult to decide which therapy will work best for you at the time, and this article is to give you a little bit more information and to help you to make the best decision for you when you need a bit of help. Together with your private GP London Doctors Clinic, after confirming that your symptoms are truly down to depression, you can tailor your depression/ anxiety treatment to your particular needs, for most effective therapy.
Using Exercise to Treat Anxiety and Depression
Exercise can be of great benefit to mood, and often recommended by doctors for anyone struggling with low mood or mild depression symptoms. If you've been feeling sad or down in the dumps try to make sure you're doing a bit of exercise every day. You could join an exercise class, try swimming or go walking with a friend. Some people find it really useful to wear a pedometer so they can see how far they've walked each day and can have an aim to increase it.
Exercise boosts lots of positive neurotransmitters in your brain and can make you feel a lot less tired as well as helping you to concentrate. It also gives you a chance to switch off from any of the difficulties you might be facing and take some time for you. Also, exercise helps your body to deal all the excess adrenaline you're producing with anxiety and this can also help you to sleep better.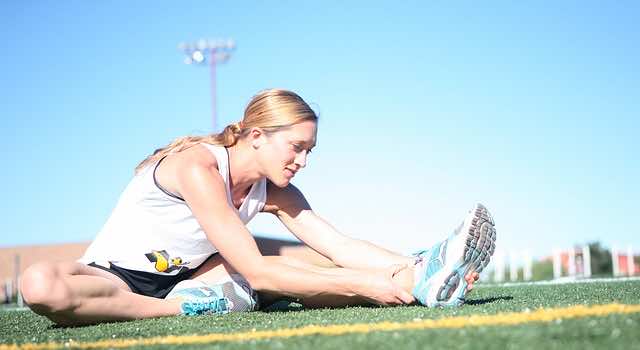 Exercise is a simple yet effective therapy for people struggling with low mood, as it helps to improve circulation and wakefulness
Mindfulness:
Mindfulness is a very popular way of focussing your mind on the present moment, and is usually practiced by means of meditation. It is a good therapy for depression and anxiety and can be accessed at home using apps, books and websites, or in classes and courses. Mindfulness is useful if you are feeling depressed and the skills you can learn from practising mindfulness can help you in other areas of your life as well.
Cognitive behavioural therapy (CBT) can also be a useful way of dealing with the difficult thoughts and feelings in depression and anxiety. You can ask your GP about the different forms this can take from one on one sessions to online training and which they think will benefit you the most. If you're interested in starting CBT it might be a good idea to start keeping a thought diary, where you have separate columns for your thoughts, how you feel at that moment, and the situation you're in.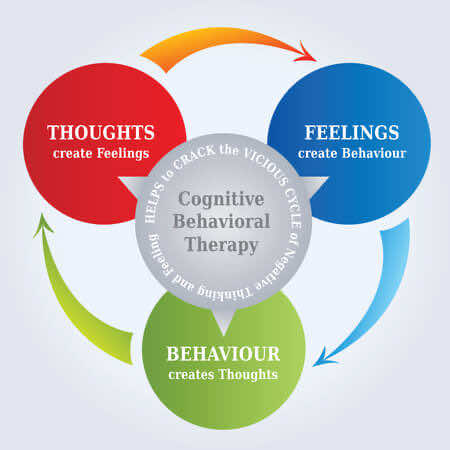 The aim of CBT is to recognise and therefore avoid negative thinking and feeling cycles, which often contributes to depression
Other Talking Therapies:
For some individuals other therapies may be useful. These can include family therapy, phobia therapies or therapies based on psychoanalytic theories. Your GP may refer you to a specialist psychiatrist if they feel you need to be recommended some of these therapies. We can't always work out why people are depressed, but reflecting on your own patterns of thinking and behaviour either via CBT or with a counsellor can help recognise depressive patterns.
Antidepressant Medications:
While you're working through CBT, mindfulness, exercise or a combination of the three, for a long term benefit to your mental health you may also need to take some medication for depression or anxiety.
Antidepressant medications aren't for everyone, and can bring up lots of different feelings in relation to mental health which can be discussed with your doctor. For people coping with severe depression, medication can be a real help to get through some difficult times, meaning you likely won't have to take it forever.
Together, you and your GP can help you to decide if it's the right course for you. Explained below is the most common class of antidepressants (also used for anxiety) which your doctor might think will be useful. They will be able to give you more information and answer any questions you might have and you can ask them more about any drug they think might help you.
Selective Serotonin Re-uptake Inhibitors (SSRI's):
SSRIs are the most commonly used type of antidepressant. They all work in a similar way and your doctor will choose which one is most appropriate dependent on the symptoms of your depression and whether you also have anxiety.
The SSRIs work to inhibit the re-uptake of serotonin (one of the brain's so-called 'happy hormones') after it has been released in your brain. By blocking some of the re-uptake mechanism they increase serotonin levels available to work. They start to do this quickly, meaning that some of the effects can come on within hours, but the main effects against depression and anxiety can take a few weeks.
They have a generally good side effect profile, although if you find that the side effects are too much, there are lots of slightly different SSRI's that your doctor may recommend instead.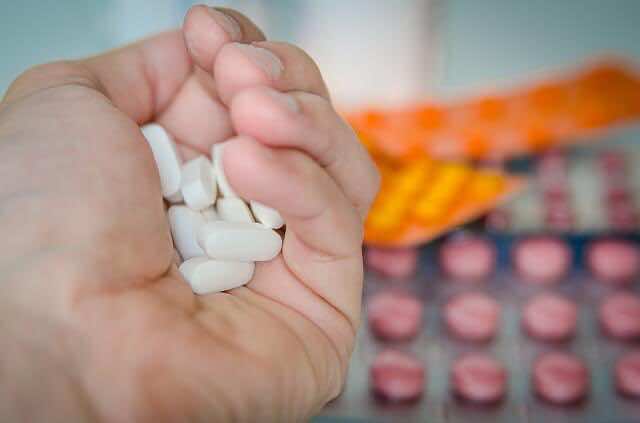 There are several different types of antidepressants; what works well for one person might not for another
The most important consideration with regard to anxiety and depression therapies is considering what will suit you, in your situation. Your doctor will be able to go through all the different treatments available and talk about what may help you the most.
Don't forget: anxiety and depression are common, you are not alone, and there are lots of things and people who will be able to help you. An accessible and affordable private GP may just be the first step, and we now have a private clinic in 8 central London locations to do what we can to help, including our newest: Canary Wharf Clinic.
By Ruth Laurence-King