Did you know: an estimated 360 million people world-wide suffered from Diabetes Mellitus. This staggering statistic is increasing year on year, alongside the global obesity crisis: in the UK, 20% of 10/11 year olds are now obese!
With so many people now suffering from diabetes, it's important to be aware of the risk-factors and symptoms, which may lead to a diagnosis of diabetes for either yourself, or a loved one.

Firstly, there are multiple different types of Diabetes Mellitus. Here are three of the most common:
Type 1: due to the body's failure to produce insulin
Type 2: the body still produces insulin, but it has little or no effect.
Gestational: pregnant women who previously didn't have diabetes, but who have abnormally high glucose levels during pregnancy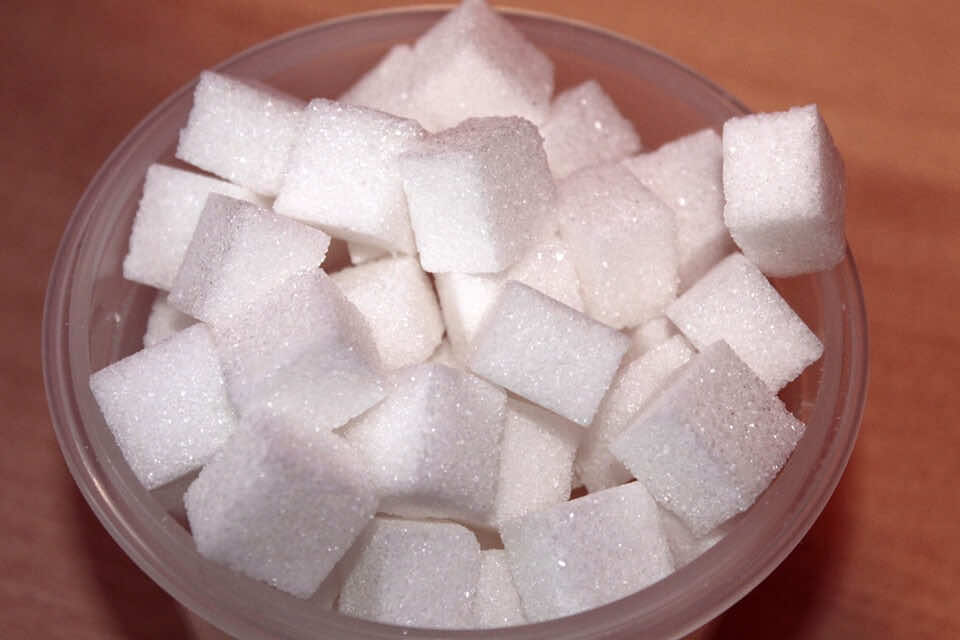 Diabetes is characterised by Hyperglycaemia - meaning high levels of sugar (glucose) in the blood.
---
Type 1 Diabetes quick facts:
Also known as Insulin Dependent Diabetes Mellitus (IDDM), Juvenile diabetes, or Early-onset diabetes.
Often develops during teenage years, and usually before the age of 40.
Risk factors:
Possibly triggers:

Viruses
Dietary factors
Environmental factors
Emotional/ physical stress
Type 1 diabetes can develop quickly: symptoms can appear from days to weeks.
Presentation:

Frequent urination
Extreme thirst
Lethargy
Weight loss
Dehydration
Treatment: always insulin, either injections or pump
Prevention: there are currently no interventions that can reduce risk.
Type 1 diabetes may be hard to control during pregnancy.
---
Type 2 Diabetes quick facts:
Also known as Non-Insulin Dependent Diabetes Mellitus (NIDDM)
Around 85% of diabetics suffer from type 2
In 1996, there were 1.4 million diabetics in the UK; in 2016 there are around 3.9 million.
Adults have around a 10% chance of developing type 2 diabetes later in life.
Risk factors:

Obesity
Low fibre/ high calorie diet
Lack of exercise
Family history
Polycystic ovary syndrome (PCOS)
Certain ethnicities have a higher risk than the white population:

South Asian
African
African-Caribbean
Presentation:

Lethargy
Frequent urination
Extreme thirst
Tests to diagnose:

Blood Glucose Test

L

evels

of ≥ 11.1mmol/L when random

L

evels of ≥ 7mmol/L when fasting




Glycated haemoglobin (HbA1c)

Dia

betes diagnosis would be considered for patients with HbA1c levels over 48mmol/mol (6.5%)

Oral Glucose Tolerance Test

Oral Glucose Tolerance Test

P

atients' blood glucose levels are tested after two hours of consuming 75g of glucose
Treatment

1st: Lifestyle improvements:

Healthy diet
Weight loss
Smoking cessation
Regular exercise

2nd: Medications to reduce blood glucose levels
3rd: Insulin

Poor management can lead to the following:

Cardiovascular disease
Neuropathy - the damage of nerves
Kidney problems
Eye problems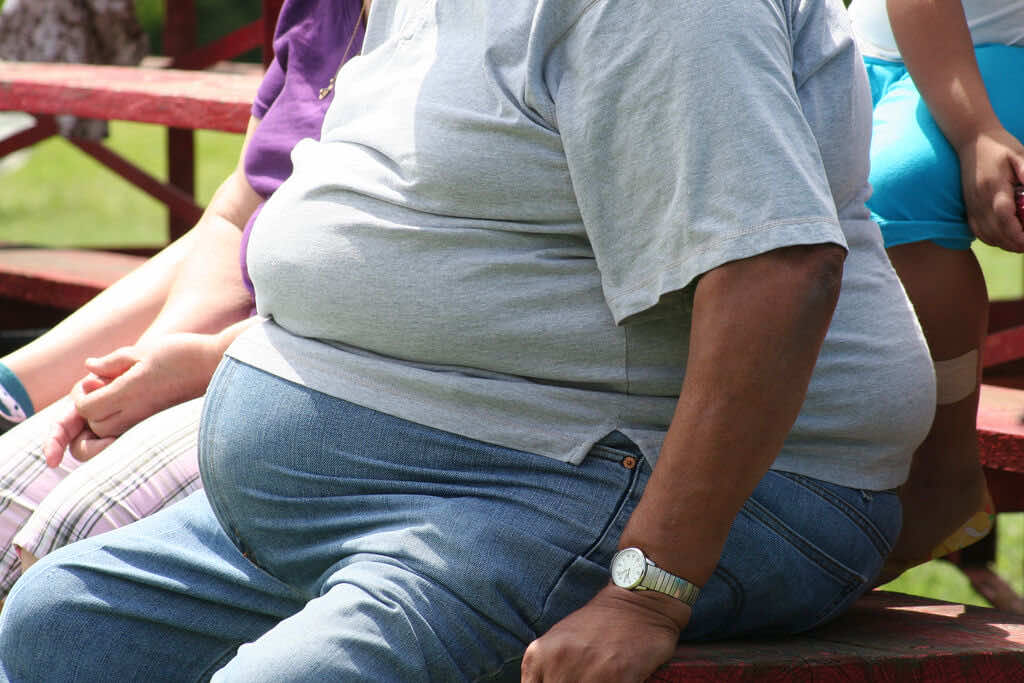 Obesity is one of the leading causes of Type 2 diabetes!
---
Gestational Diabetes quick facts:
Between 4-10% of pregnant women may develop gestational diabetes
This most often develops during the second trimester of pregnancy (14-26 weeks)
Women who have had gestational diabetes during pregnancy have a 30% chance of developing type 2 diabetes later in life.
---
Although many people can live a long and healthy life with diabetes, poor management of Diabetes can be very harmful, and sometimes even fatal.
An essential part of any diabetics' daily routine is the monitoring of their blood glucose level. This is usually done using blood from a finger-prick, and a small machine called a blood glucose meter, such as the one shown below: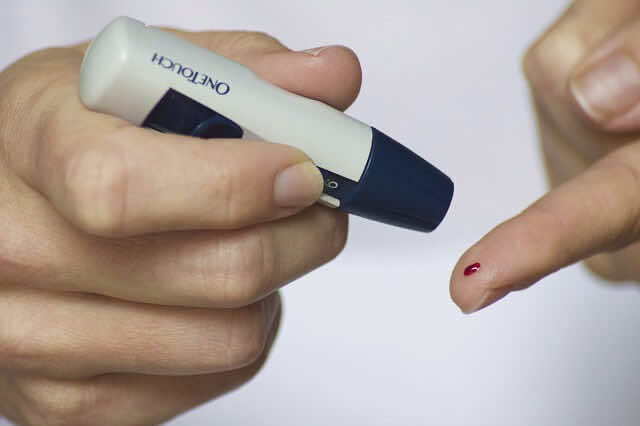 So, if you're at all concerned about your risk of developing diabetes, pop in to see a GP for a thorough diabetes screen!