Keeping your skin healthy this summer 
Your skin is your largest organ and protecting it is extremely important, especially during the summer when there is more chance of sun damage occurring. But the sun is not the only thing that can harm your skin in summer, dehydration can impact skin, increased sweating from heat can cause breakouts, and new or extra skin products can cause skin reactions or eczema flare ups.
Here are the facts you need to know to keep your skin healthy and glowing this summer.
Sunscreen
Sunscreen protects against skin damage from ultraviolet light (UV) emitted by the sun. UVA rays are associated with skin aging and UVB rays are associated with sunburn. The British Association of Dermatologists recommend we choose a sunscreen with an SPF of 30 or more and here is how we should apply it:
Apply liberally to exposed sites 15-30 minutes before going outside.
Spread sunscreen lightly, do not rub in, allow it to dry.
Re-apply after swimming, or every 2-3 hours, to maintain protection where sunscreen may have rubbed or sweated off.
In addition, protect your skin with light clothing (ideally cotton), wear a hat and sunglasses, head for the shade between 11am and 3pm when the sun is at its highest and most intense.
Remember to use lip balm, containing SPF, to protect delicate skin on your lips. Overnight use a moisturising lip balm.
Moisturise
Moisturisers protect the outer most layer of your skin and act as a defence against harmful pollutants and chemicals, preventing further irritation or dryness.
Moisturisers containing SPF tend not to be rub or water resistant and are often meant to be applied more thinly than sunscreen. In addition, they may not contain UVA protection, meaning they can offer less protection from UV rays. Therefore, sunscreen is better suited for longer UV exposure, such as sitting outside for your lunch break.
Your best summer skin-care routine:
Consider a combination moisturizer and sunscreen for your face with SPF 30+
Swap out heavier, intensely moisturising products for gentler versions. Thicker moisturisers used in colder months can lead to clogged pores and acne in the summer; especially if you have oily or acne-prone skin.
Reapply lighter products every few hours (especially SPF based products).
Morning and night, cleanse your face gently and apply moisturizer.
Take a cool shower and thoroughly remove any build-up of sunscreen. Follow-up immediately with a rich body butter to lock in the moisture.
Eat a healthy balanced diet, avoiding a high intake of sugar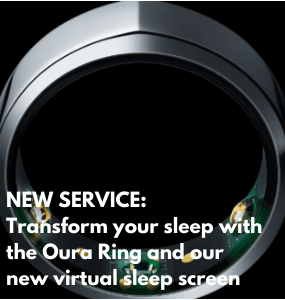 Makeup
In similar advice, lighten up the products and look for those which are noncomedogenic. This means they won't clog your pores. During summer heat your skin will be oilier than usual, and your pores may be more open due to the humidity, so it can be easier for skin to clog and lead to acne or breakouts.
Hydrate
Dehydration impacts your body, both inside and out. Symptoms of dehydration include feeling thirsty, dry mouth, feeling tired, passing smaller amounts of urine & less often than usual, which can be dark & concentrated, and feeling lightheaded or dizzy.
Drink at least 2 litres of water per day to prevent dehydration.
Check your skin
Melanoma is a type of skin cancer that can spread to other organs in the body.
The most common sign of melanoma is the appearance of a new mole or a change in an existing mole.
Exposure to ultraviolet (UV) light from the sun is thought to cause most melanomas, which is why sunscreen is so important.
If you notice a change in your moles or develop new ones, you should get them checked by a doctor.
 
How can the Doctors Clinic Group help?
Our private GPs and dermatologists will provide expert opinion, diagnosis, and treatment for a wide range of skin conditions. We recognise that achieving the best possible cosmetic outcome is of utmost importance to you. Get in touch today to book your appointment.