5 tips to keep your kids healthy during the summer holidays
School's out for summer! The 6-week long summer holidays are welcomed with excitement, and what's not to love? However, the summertime shift in diet, physical activity, bedtime routine and screen time can all contribute to unhealthy habits. With that said, we've got 5 top tips on how to keep your kids healthy during the summer holidays.
Build a flexible summer holidays routine
Try and stick to a loose summer routine during the summer holidays, this will help the whole household to stay organised, especially when it comes to mealtimes and bedtime. Overall a daily routine can reduce stress levels and facilitate relaxation and promote creativity.
Stick to a bedtime routine
No morning alarms – sounds like bliss, right? However, the combination of late nights and no morning alarm can leave kids feeling exhausted and less productive the next day.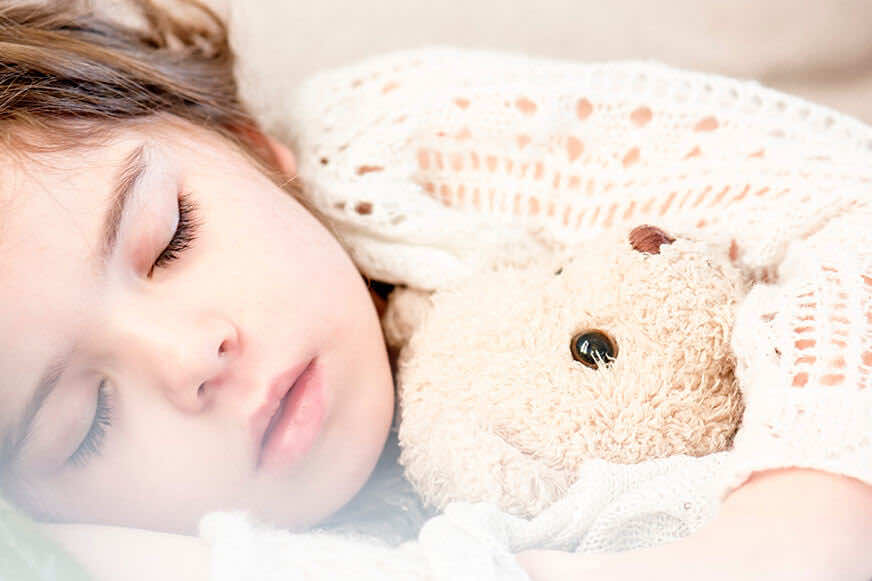 Sticking to a bedtime routine in summer promotes daytime productivity.
Keep the alarm clock but amend the early wake up call to a little later. The importance of a bedtime routine is to instill good sleeping habits so that they're getting enough sleep and waking up feeling refreshed. Not only this but this summertime bedtime routine will help when school starts and the early mornings kick-off again.
Limit screen time
Are your kids spending too much time on devices? It's time to enforce some screen time limits, especially as this is linked to quality of sleep.
There's no one fits all approach to limiting screen time, but children aged 2-5 should only spend a maximum of 2 hours watching TV or using a device. Binge-watching or continuously staring at a screen can also lead to mindless snacking so it's important to keep control.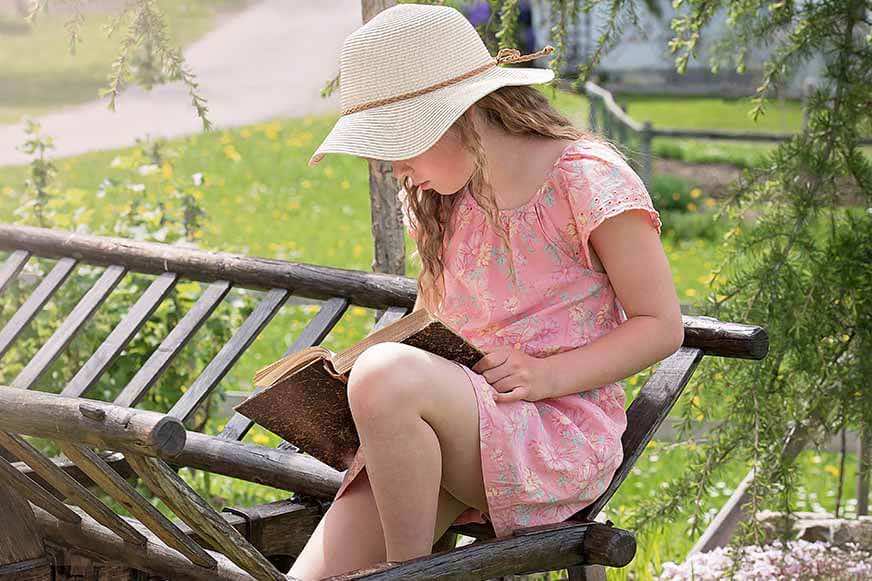 Instead of watching a story on TV, give your kids a book they can really get stuck into. 
How to tackle screen time is difficult, but why not try a few of these ideas:
Create a tech-free zones in your house – a great place for a tech-free zone is the dinner table, which is used for mealtimes and family conversation only.
6 books in 6 weeks – give your children a reading challenge to complete one book a week throughout the holidays
Have a cut-off time for screen-time. The blue light emitted from screens keeps our minds stimulated, have a cut-off time of one-hour before sleeping to ensure a good night's sleep.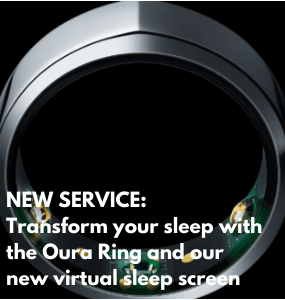 Stock the cupboards and fridge with healthy snacks
Of course, indulge in some ice-cream as a treat – it is summer after all! Be clear that sweet treats are treats and keep healthy snacks on hand to help with this.
Swap packets of crisps for homemade packs of crunchy veg and dip. Or make your own root vegetable crisps by thinly slicing carrots, potatoes, parsnips and baking at gas mark 3 for 2 hours – healthier than crisps, delicious and it gets the kids interested in the food their eating as well as the process of making the food.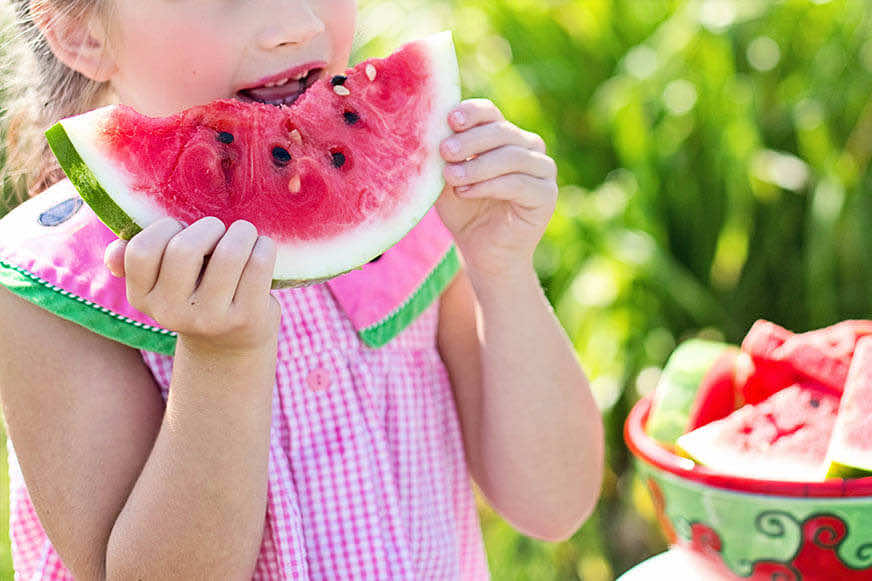 Go for fruit rather than refined sugar to indulge that sweet tooth.
Transform fruit into something even more exciting with fruit ice lollies. Simply whizz up some fruit in a blender with milk, yogurt and ice, pour the mixture into ice lolly moulds and freeze.
Get active!
During the summer holidays kids won't be getting their weekly P.E classes, so it's important to keep them active. Just like adults, kids should get 60-minutes of active playtime or physical activity a day.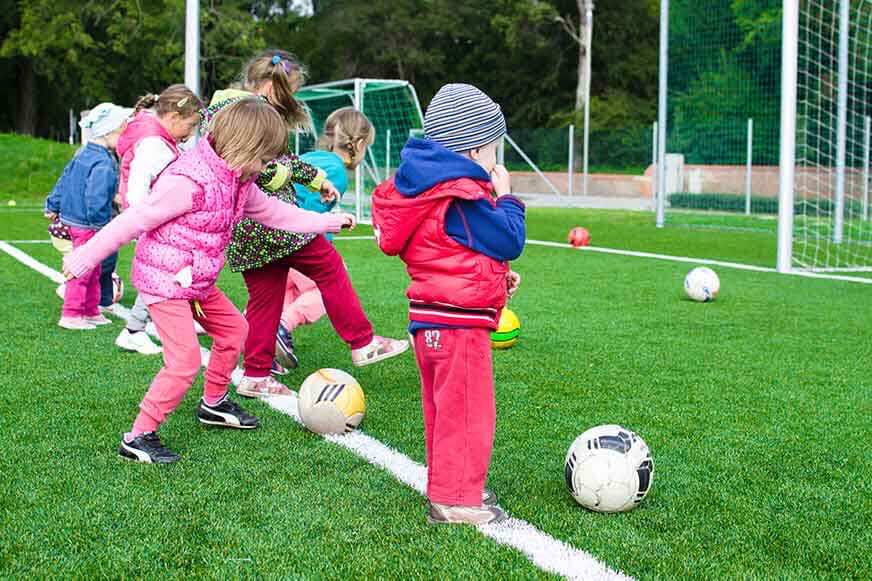 Keep your kids active this summer by playing the sports they love and exploring the great outdoors. 
Focus on activities that they enjoy so that you're combining activities and having fun!
It's the perfect opportunity to get out in the garden or the local park. Even going for an evening walk helps to get those all-important steps in and enjoy balmy summer evenings.
Why not try a summer camp? Summer camps are an excellent way to keep your kids active and social during the summer months. There are plenty of options if you're very busy in the summer to send your children to an active summer camp somewhere or a youth centre where they can play and socialise with other kids.
The summer holidays are a great time for your children to unwind and spend quality time with family. It is a brilliant way to grow and learn from the great outdoors. It is important your kids venture outside and develop essential skills that will teach them healthy habits. Our key message from us at London Doctors Clinic is to ensure your children have a fun and healthy summer ready for the new school term.
Written by: Priyanka Garg