Phone lines are very busy at the moment
"I FEEL DOWN. AM I DEPRESSED?"
Depression is an illness characterised by low moods or feeling sad for a prolonged period of time, but also has many other symptoms that you may or not be experiencing alongside the emotional aspects. At London Doctors Clinic, we regularly see patients suffering from low mood and depression, and all of our GPs are experienced in helping to manage such mental health conditions.
WHAT CAUSES DEPRESSION? WHO GETS IT?
Anything that causes feelings of sadness, anxiety, stress or anger can 'trigger' depression, such as losing a loved one, problems with family, difficulties at work or school or financial worries, but often there are no identifiable causes at all. Anyone can be affected by depression and it affects all ages. It is more common in people who have a family history of depressive illness, for example if a parent or sibling also suffered from depression or if you have been diagnosed with depression in the past.
Like many illnesses, there are many ways to treat depression and to support those who are suffering from it, but it is very important to recognise the signs and symptoms so help can be given before it gets worse.
WHAT ARE THE SIGNS AND SYMPTOMS OF DEPRESSION?
Sadness – along with feeling low, this includes being easily upset or angered by things that happen around you, that may not have upset you previously, and feeling tearful or irritated
Problems with sleep – finding it difficult to get to sleep, waking very early in the morning or even sleeping much more than usual and finding it hard to get out of bed in the morning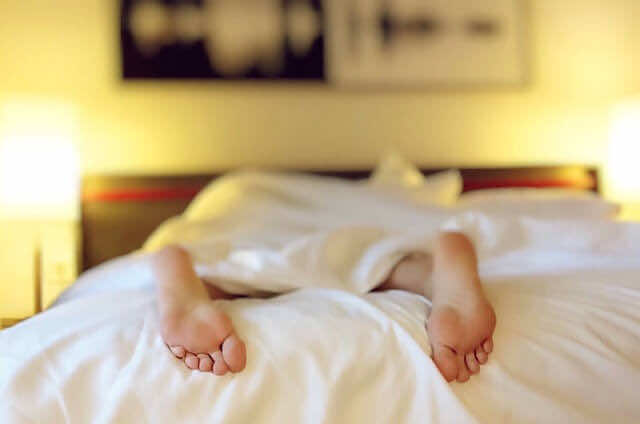 Sleep problems, including insomnia and over-sleeping, can be a sign of depression.
Change in appetite – this could be either a reduction in appetite or finding you are eating much more than usual
Difficulty concentrating – on work, reading, watching TV or finding it hard to follow conversations. Also finding that you have little or no motivation to engage in activities or hobbies that you previously enjoyed
Drinking more alcohol than usual – many who suffer from depression find ways to help themselves with how they are feeling, and drinking alcohol is not uncommonly used a form of 'self medication'. However, alcohol itself is a depressant and can actually make symptoms worse, alongside the many adverse health effects that drinking heavily causes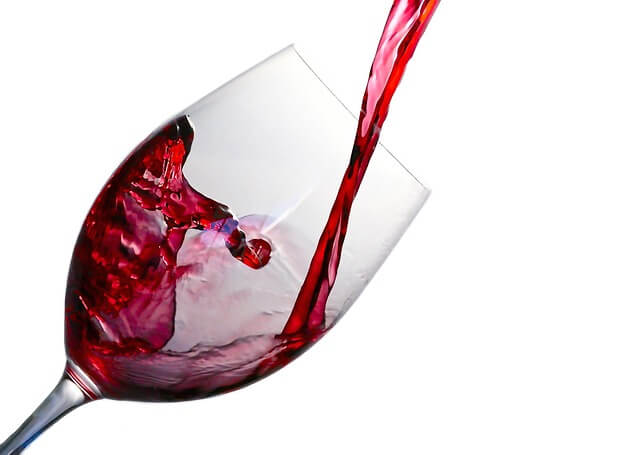 Drinking more than usual can also be a sign of depression
Feeling useless or worthless – this is a strong personal feeling about oneself that is strongly linked to suffering from depression. Feeling this way can heavily impact on how you function and it is important to seek professional help and support if you feel like this
Feeling like you want to hurt yourself or feeling suicidal – it is not uncommon for people suffering from depression to feel so overwhelmed by their emotions that they feel they have no other options. It can be extremely difficult in this situation, but the very first thing to do if you feel this way is to talk to someone. This could be a trusted friend, relative or doctor, such as a private GP, but in an emergency you can also call a crisis line or even go straight to A+E. Don't forget – you are not alone: there is always someone who is ready and willing to help.
Hearing distressing sounds or voices or seeing disturbing images – in very severe cases of depression, sometimes people can have strange experiences or hallucinations which can feel very real and can be distressing or disturbing. It is extremely important to seek professional help if this occurs, as these symptoms can be treated, particularly if caught early
---
WHAT SHOULD I DO IF I THINK I MAY BE DEPRESSED?
First things first, it is important that you speak to someone you trust. This can be a relative or friend, but your private GP will be able to provide most of the advice and support that you will need. It can be difficult to talk about sensitive topics, but remember everything you talk about is confidential and information will only ever be shared with relevant parties involved in your care with your permission. Many people find this initial conversation extremely therapeutic in itself! As a private GP London Doctors Clinic will only share your medical history with other doctors, such as your NHS GP, with your explicit, written consent.
Even if it transpires you do not suffer from clinical depression, it is good to speak to your GP as there will still be things they can do to support and help you. For example, many of the symptoms of depression can also be caused by thyroid problems, and often your GP may do a blood test to check your thyroid or rule out other medical problems that could be causing your symptoms.
WHAT CAN BE DONE TO HELP ME IF I AM DEPRESSED?
If you are diagnosed by one of our private GP's with depression, you and your doctor can discuss many treatment and support options to find which would be best for you.
ANTIDEPRESSANTS
Some common misconceptions about antidepressants:
1) They are 'happy pills'!
Antidepressants do not work by making people 'happy'. Studies have shown that one of the physiological causes of depression is a reduction in the amount of certain chemicals in the brain such as serotonin, which is involved in many of the brain pathways involved in mood, energy and attention. Antidepressants work by boosting the levels of these chemicals that are naturally produced in the brain, thus helping restore these natural processes
2) They are addictive.
Antidepressants are not addictive. A person prescribed antidepressants will not experience cravings for these medications or become dependent on them, however if you start taking antidepressants it is important that if you and your doctor decide that it is time to stop taking them, that you gradually reduced the dose before stopping, as stopping suddenly can be associated with adverse physical effects and even a relapse the depression itself.
3) Once you start taking tablets, you will have to take them forever.
Usually, antidepressants are taken for as long as the depressive episode lasts, plus an extra 6 months to a year in order to prevent a relapse of symptoms caused by stopping medication too early. Some people may have relapses of depression in their lifetime, and find that taking antidepressants long-term is the mainstay of keeping the illness at bay, however this is not common.
There are many types of antidepressants which work in slightly different ways. Usually it takes up to 2 to 4 weeks for an antidepressant to reach its full effect. You may find that one particular type does not work as well as another type for you, and it is important to talk to your doctor about how well your medication is working for you to ensure you are on effective treatment.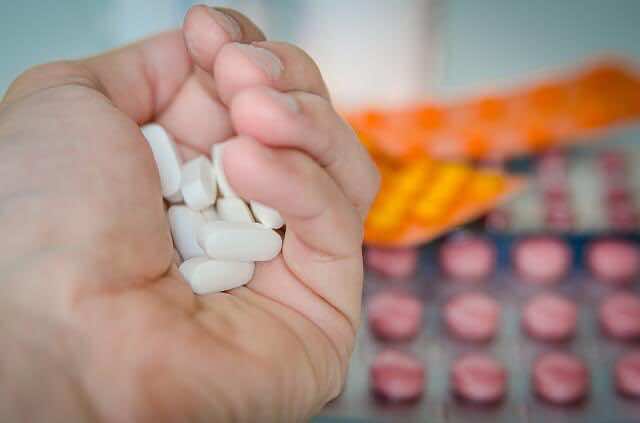 Some misconceptions surrounding antidepressants: they are not 'happy pills' or addictive, and you won't have to take them forever!
Antidepressants work particularly well when used in conjunction with other treatments or therapies for instance:
Talking therapies – this includes counselling, family therapy or Cognitive Behavioural Therapy (CBT). These are extremely useful not just for exploring the causes of why you are suffering from depression, but also to help you develop ways of coping with the various symptoms and emotions, managing difficulties in your life and developing skills to improve your mood.
IAPT – IAPT, or Improving Access to Psychological Therapies, is a self-referral pathway to accessing group or one-to-one therapies such as CBT. Your GP will have details on how to get in touch with IAPT in your area, or you can look up a contact number online by searching for IAPT and the name of your local borough. Initially, a telephone appointment will be made to assess what difficulties you are going through so that a suitable form of therapy can be recommended.
Self-help – Many people find other ways of tackling depression that you may find useful. Activities you can try include:
1) Exercising – Exercise has been shown to help improve mood by increasing the levels of chemicals in the brain such as serotonin that can result in depression when at low levels. If joining a gym or signing up to a marathon seems a bit too extreme for you, just going for a brisk 10 to 20 minute walk outside 3 times a week is a great place to start and can significantly improve symptoms
2) Writing – many people find it helpful to write things down. Writing a short line each day in a notepad about how you feel can be extremely therapeutic, especially if you read over time that things are improving, but is also a good way to spot if things are changing for the worse. You can keep it private or talk about what you have written with your doctor. Another option is to write a list daily of a few things you would like to achieve, making sure you only write tasks that are manageable in a day (such as 'do the laundry' or 'start writing CV', not 'find a new job'), as this can help organise your thoughts, and give you a daily sense of achievement
3) Call for help – at any time day or night there are people you can call for help and support. This includes services such as The Samaritans (Freephone 116 123), Crisis Line (number varies by area), Mind Infoline (0300 123 3393 Weekdays 9am - 6pm) or NHS 111 service
4) Online – below are a list of websites with free advice on depression and finding help and support, along with accounts from other people who have suffered from depression
Patient UK provides information on diagnosis, treatment and management of depression; NHS Choices for information on diagnosis, treatment and management of depression.
Mind is one of the UK's leading mental health charities with comprehensive information on many illnesses and services. Click the yellow button at the top of the page for access to urgent help
Don't forget: You are not alone! Your doctor is available to talk to when you are ready. Book in today for a 15 or 30-minute consultation with one of our lovely private GP's to begin your journey out of depression.
By Dr Nwaorima Kamalu