Telehealth is here to stay: Let's talk about...Teledermatology! 
During this blog, we're going to look at teledermatology and, how since the start of the pandemic, it has changed the way healthcare providers deliver skincare advice and treatment and has given more people access to a dermatologist than ever before.  
Until recently, the only way to see a healthcare professional was to make an in-person appointment. To do this, a person needed to take time off work or spend their weekends with a clinician or even just ignore the issue due to a lack of time. Fortunately, this is no longer the case as we're now able to give our patients a range of health care services all of which are delivered virtually. This means that our patients can get advice on most health issues by simply talking to one of our medical professionals from their smartphone or laptop. 
Despite this, until the start of the pandemic, many of our patients still opted for face-to-face appointments as they believed an in-person appointment meant they would receive better medical advice and care. Fast forward to 2020, Covid-19 saw the beginning of social distancing and with it, the increased popularity of telehealth and more specifically, services such as teledermatology.
During the many lockdowns of 2020 and 2021, our patients became more comfortable seeing a healthcare professional virtually rather than going into their local practices. They started to realise that many health conditions could be diagnosed virtually. Moreover, many health disciplines went remote, and the popularity of telehealth skyrocketed.
As we finally said goodbye to social distancing (for now!), one thing we did not say goodbye to was telehealth as dermatology professionals quickly adapted teledermatology to continue to provide care to people virtually. Gone are the days of having to find the time to see a dermatologist, you can now do this from home or work or even abroad. 
So, whether someone is uncomfortable with face-to-face appointments, lacks the time to attend an in-person consultation, or simply wants flexibility, they can still receive the same great care from a dermatologist as before.
As dermatology is a visual field, it is well suited for telemedicine due to most people having access to a smartphone, tablet or laptop at pretty much all times. These devices can be easily used to take and send photos and video calls from anywhere. 
Teledermatology allows you to get expert medical advice from a consultant dermatologist about any skin concern without having to wait for an in-person consultation. Many dermatologists can diagnose skin conditions virtually without ever having to see someone in person. It can also be used to identify which patients need face-to-face visits and which patients can manage their condition without it, ultimately, bringing down the cost of skin healthcare services for some patients. 
Why teledermatology works 
Teledermatology can help determine what skin conditions are more serious, needing more investigation and treatment and what conditions are milder, and don't require a face-to-face appointment. So, those with less serious conditions get the answers they need fast and those with more serious conditions get their concern looked at and treated quicker. 
Reasons you should use teledermatology for your next skin concern
You probably already have access to everything you need
Today, many of us have access to good quality cameras on our smartphones and tablets. This means we can take appropriate photos and send them directly to a dermatologist who will look at our concern and let us know quickly if further investigation is needed. 
Reduced waiting times 
Like many health services in the UK, there is often a long waitlist to get seen by a specialist. Naturally, patients want their health concerns looked at quickly, giving them peace of mind. Teledermatology means that your skin concerns get looked at by an expert fast, putting your mind at ease. Teledermatology also eliminates travel time and costs to see a face-to-face dermatologist.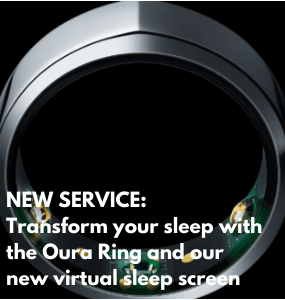 Greater accessibility 
Using teledermatology, patients can remain connected to their dermatologist. Patients can take photos themselves from any smartphone and send them to a dermatologist to view.
Have your skin concerns looked at from anywhere
Not only are patients able to take control of their skin health, but they can also have any skin concerns reviewed by an expert dermatologist from anywhere. Whether they are overseas, at work or at home, they get answers to urgent questions about their skin concerns quickly, so they're never left worrying.  
Introducing London Doctors Clinic's Teledermatology Service
At London Doctors Clinic, we understand how difficult it can be to see a dermatologist at short notice. That's why we have introduced our Teledermatology service, so everyone has access to expert skin health advice without the wait. The process is simple. You submit a photo of your skin concern from your smartphone or tablet and our consultant dermatologist will review it and send you back a detailed report that will answer all the questions you have. You will also be told if further investigation or treatment is needed. And you don't need a referral to use our teledermatology service. You can use our self-referral process so you can get your skin concern looked at whenever you'd like to.
Face-to-Face Dermatology 
If your skin concern does require further investigation, our dermatologist will talk you through your options and work with you to arrange the most appropriate follow-up care. Our modern first-class surgical facility in London means If you need a mole or skin lesion removed, we are with you every step of the way. Appointments are available on short notice so once again, you're never left waiting!
We also offer a range of other face-to-face dermatology services including initial and follow up appointments with a dermatologist, full-body mole checks and acne treatment. Offering both face-to-face and virtual dermatology consultations means our patients have more flexibility when booking an appointment and always have access to expert medical advice when they need it. 
Visit our dedicated teledermatology webpage here to learn more about the service and to book your initial teledermatology consultation using our self-referral process.