MENTAL HEALTH AWARENESS WEEK
In a year in which our collective mental health has truly been tested, we have returned to nature as the remedy for our stress. May 10th – 16th is Mental Health Awareness Week and this year the theme is nature. The theme demonstrates the many benefits nature can offer our mental health. The theme also highlights the fact that we don't all share the same access to nature.

NATURE AND YOUR MENTAL HEALTH
During the many lockdowns of the past year, nature has been an escape and refuge for so many of us. In fact, research, undertaken by the Mental Health Foundation, showed that taking walks outdoors was one of the leading ways in which people managed to cope with the stress of the past year. Additionally, the Mental Health Foundation reports that 45% of us claim that being in nature was crucial to maintaining our mental health during the past year.
HOW DOES NATURE BENEFIT YOUR MENTAL HEALTH
There are many reasons as to why being in nature has such a positive impact on your mental health. For example, being outside means you have more exposure to sunlight. Sunlight plays a key role in activating the Vitamin D that is produced in our skin. Vitamin D is not only essential for healthy bones, teeth, and muscles but having low Vitamin D it is also linked to Seasonal Affective Disorder. Seasonal Affective Disorder, or SAD, usually develops in the winter months as a result of inadequate exposure to sunlight. Whilst the winter sun is not as helpful as the summer sun for encouraging the production of Vitamin D (it doesn't contain enough UVB rays) spending time outside is still beneficial. However, with winter behind us and summer just around the corner, spending time outside in the sunlight will ensure your Vitamin D levels are sufficiently topped up.
NATURE AS PREVENTION RATHER THAN CURE
Nature is not only beneficial in times of stress however, it also increases creativity and empathy too. Even if you don't feel that your mental health is suffering particularly, spending time in nature should be viewed as prevention rather than cure. Leaving the same four walls of your home at least once a day can prevent feelings of isolation and loneliness. Such feelings can trigger a negative spiral in your mental health.
We are not only able to witness the beauty of nature as the seasons change, the leaves returning to trees, animals coming out of hibernation, flowers popping up in our fields and parks; but we can see each other. In a time when it is so easy to feel disconnected from others, to even be able to wave at your neighbours or have a chat with a friend outside can reinstill a sense of community which is imperative to our mental health.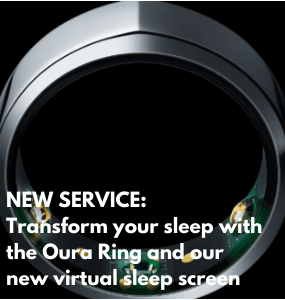 NATURE AS PREVENTION RATHER THAN CURE
While it is important to note that spending time in nature should not replace any medication or medical advice; nature is proven to have a positive impact on those who suffer with conditions such as depression and anxiety. People don't respond to treatments in the same way. Therefore, having and taking advantage of a range of treatment options should be considered. As nature shows us every day, balance is vital in all things. It is important to speak with your doctor or seek out expert opinions if you need support. Mental health screens should not only be taken when you feel you are already suffering.
HOW CAN THE DOCTORS CLINIC GROUP HELP

At the Doctors Clinic Group we understand the importance of your mental health. We are here to help you to manage any stress in your life. All of our doctors have extensive training in mental health issues.  They will be able to offer you advice, treatment, and referrals to specialists if needed.

You can book an appointment today with one of GP's here.