Contraception, fertility and pregnancy are all very important branches of Women's Health. At London Doctors Clinic, all of our GP's are able to provide essential advice and reassurance, as well as arrange any necessary investigations and tests.
Today, we focus on pregnancy testing!
The Pregnancy Test
It's important to know that there are many brands of pregnancy tests but they all essentially measure the same thing, in the same way. They all involve peeing on a small plastic stick and they all measure the level of hCG in your urine. hCG stands for Human Chorionic Gonadotropin and is a hormone secreted by an embryo (an egg that has been fertilised by a sperm).
Where Can I Get A Pregnancy Test?
Pregnancy tests are available for purchase from pharmacies and many supermarkets. In addition, you may be able to get a free pregnancy test from community sexual health services, local youth services or your GP. These testing kits will be very similar to the ones you can buy.
Occasionally, a doctor might order a blood pregnancy test to confirm you are pregnant. This test, again, measures levels of hCG but in your blood, rather than your urine.
When Should I Do A Pregnancy Test?
The embryo starts to produce hCG from about day 6 after fertilisation. There is, therefore, no point in doing a pregnancy test as soon as you've had unprotected sex.
As a general rule, you can do a pregnancy test from the first day of your missed period or 21 days after having unprotected sex. hCG concentrations tend to be highest when you first wake up and your urine is more concentrated, but the tests are sensitive enough for you to use them at any time of the day, not just in the morning.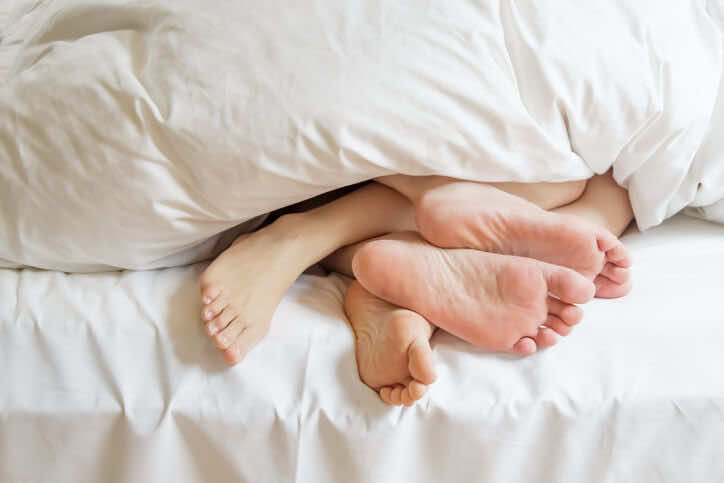 Because the embryo only starts to produce hCG around 6 days after fertilisation, there is no point in doing a pregnancy test as soon as you've had unprotected sex.
Pregnancy Test Results
Urine-based pregnancy test sticks have a little display window, where the result will be displayed. The tests you can buy come with instructions for how to do the test and how to interpret the result, which will be positive (i.e. pregnant) or negative (i.e. not pregnant).
It is important that you read the instructions carefully. This is because different tests have different ways of displaying the results! In addition to telling you whether you are pregnant or not, some tests may be able to tell you roughly how many weeks pregnant you are, but this is not always accurate.
If your pregnancy test is positive, it is very likely that you are, in fact pregnant. If it is negative, there is still a chance that you could be pregnant and that the levels of hCG aren't quite detectable yet. If you have a negative pregnancy test but think you could be pregnant, you should do another pregnancy test about one week later.
What's Next?
Positive Pregnancy Test
If you have had a positive test, you should contact your GP, private GP, or local midwife service as soon as you can, in order to make sure you and your baby get all the appropriate antenatal care.
If you have had a positive test but are not sure whether you want to be pregnant, you should contact your GP or other healthcare professional (e.g. sexual health clinic) as soon as possible. They will discuss your options with you in a confidential manner so that you can decide how you wish to proceed.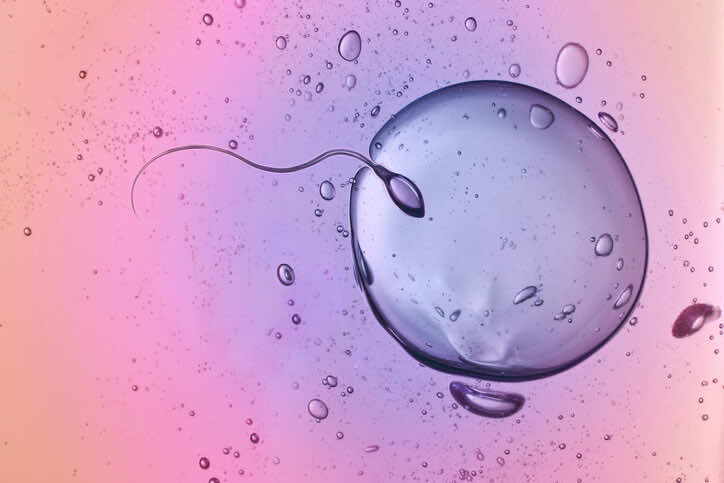 Negative Pregnancy Test
A negative pregnancy test can be a relief for some but can be disheartening if you have been trying to conceive. Talk to your GP if you have any concerns about conceiving or becoming pregnant. They can offer advice and may refer you to a specialist, if appropriate and necessary. Remember that a negative pregnancy test does not mean that you are definitely not pregnant. You should repeat the test 7 days later in order to be more certain that you are not pregnant.
If you have any further questions regarding contraception, pregnancy testing or fertility, your GP is the best source of information! Book in for a consultation at any of our eight London clinics, to discuss any concerns you may have. As always, when you need to find a doctors surgery, or "doctor near me", LDC is here for you.
By Chloe Rousseau