Sun safety tips for holiday
Whether you're heading on a staycation in the UK, heading abroad or soaking up the rays in the garden or local park it's important that we protect ourselves from the sun. Here are our sun safety tips for your summer holiday.
Sun protection for children 
If you're going away with the children this summer, then you need to take some precautions for when you'll be in the sun.
Children's skin is more sensitive than adults so their time in the sun should be limited and they should definitely wear sun protection while exposed to sunlight. Newborns under 6 months old shouldn't be out in direct sunlight and it helps if your baby is wearing cotton to help stay cool. 
Children are especially vulnerable to sunlight as their skin is much more sensitive than an adult, therefore, prolonged exposure to the sun at a young age means higher risk of developing skin cancer later on in life. There are a wealth of sun creams on the market created specifically for children.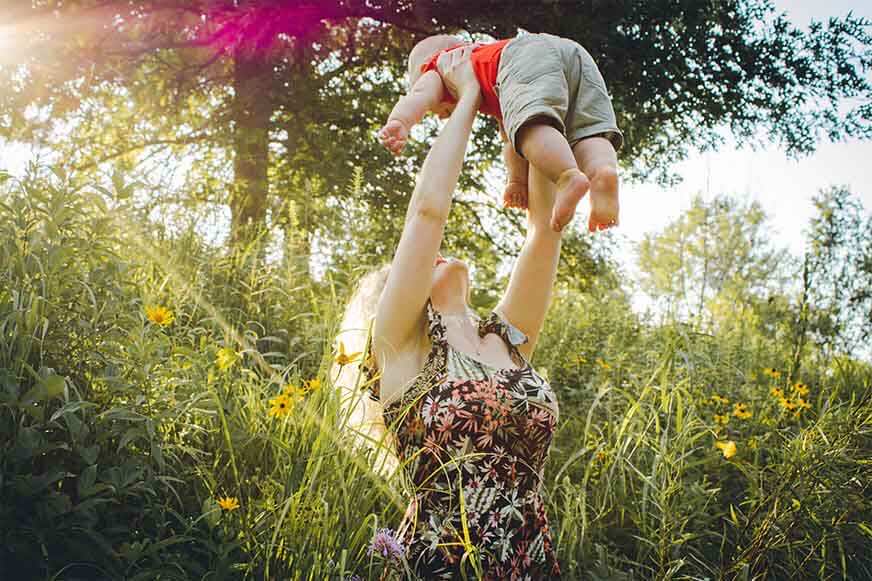 Children are especially vulnerable to UV sun damage as they have sensitive skin.
What's the right sunscreen for children? 
Something to be careful of if you're child has sensitive skin are chemicals in sun cream – they can aggravate the skin and cause itching or a flare-up. Avoid sun creams with lots of preservatives and fragrances as well as checking the ingredients. Sun creams containing PABA and oxybenzone tends to cause more allergic reactions than others. If your child does have sensitive skin and you're not sure what the right sun protection might be for them, speak to a GP who will be able to help with options and the best solution for you. If you're abroad and need advice you can speak to a doctor online with our video appointment service available 7 days a week. 
Sun protection for different types of skin and hair 
People with generally fairer skin are more at risk of sunburn that people with darker skin tones, however, but this does not mean that people with darker skin are immune to the sun's harmful rays. If you have dark brown or black skin, you are less likely to burn from UV, but the rays still penetrate the skin and can cause long term damage, so sun protection is vital for all skin types.
For very fair skin and those with a history of skin cancer 
For these people it is recommended that you use SPF 30+ daily. This also means reapplying after swimming or if you're particularly sweaty. People with red hair and/or freckles are at a high risk of sunburn so should apply sun cream more often with a higher SPF, but ideally should avoid the sun at its peak hours all together.
For those with skin conditions 
People who suffer from a skin condition need to take special care of their skin in the sun as the damage that it can cause will only worsen the condition. Vitiligo sufferers are at high risk because the nature of the condition means that there are some areas of the skin that are not able to produce enough melanin (a pigment produced by the body that protects your skin from the UV), therefore your skin has virtually not protection from the sun, so, sun protection diligence is key.
Sun protection tips if you don't get much sunlight                                      
If you are a person who is only properly exposes to sun very occasionally, for example when you go on holiday, then your skin is not adapted to sun exposure and being out in peak sunlight is dangerous without the proper precautions in place.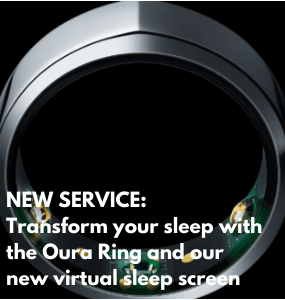 How to choose the right SPF for you 
Choosing the right sun cream for your skin is an important step to ensure you are properly protected. To start off you'll need to work what type of outdoor exposure your expecting. If you're only outdoors for a few minutes at a time, then SPF 15 is usually enough. However, for more intense exposure you should be using SPF 30 or higher.
It's important to make sure the sunscreen you use has broad-spectrum protection – which means making sure you're protecting from UVA and UVB rays.  Some sunscreens only cover one so make sure they protect you from both UVA and UVB
How to protect your eyes from sunlight 
You should be protecting your eyes from ultraviolet and blue light all year round. However, we often just squint and make do. Around 90% of UVA and UVB rays reaches us and to keep our eyes safe we should be wearing sunglasses and hat to protect our eyes. When buying sunglasses make sure you get a good quality pair which can be identified with a European CE mark/British Standard BSEN 1836:2005. Sunglasses without UV protection are worse than no sunglasses at all. 
For children wraparound sunglasses will give their eyes the most protection and are therefore recommended by opticians.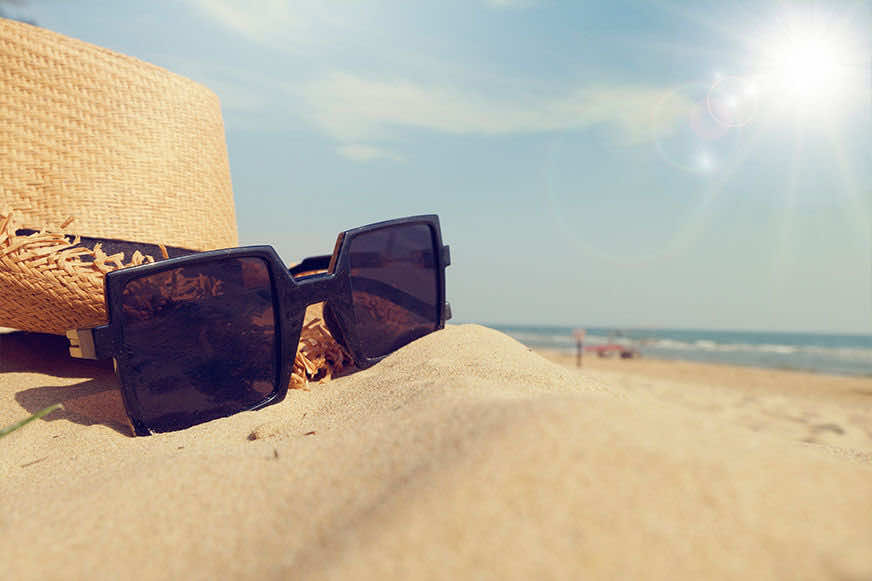 Your eyes and head can just as easily be damaged by the sun so, go get a floppy hat and some nice sunnies.
How to protect your hair and head when it's hot 
Wear a hat! It's the easier way to protect your scalp and hair. Melanomas on the head or neck are some of the dangerous due to the close proximity to major blood vessels and lymphatic system. By wearing sun scream, a hat and staying out of the sun during peak hours you're looking after your head health.
Some shampoos even come with UV protection in them and you can get after-sun cooling hair masks after a day by the pool to keep your hair healthy.
Staying hydrated 
While water doesn't protect us from the sun it's extremely important to stay hydrated. 60% of our body is made up of water therefore when we get dehydrated this can seriously affect our health. Whether you're in the sun relaxing or being active, it is important to drink plenty of water frequently. You should be drinking enough water so that your urine is a pale, clear colour.
Children and the elderly are particularly vulnerable when temperatures rise so ensure they are drinking small sips of water on a regular basis. Tea and fruits with high water content can be another way to tackle dehydration and increase water consumption.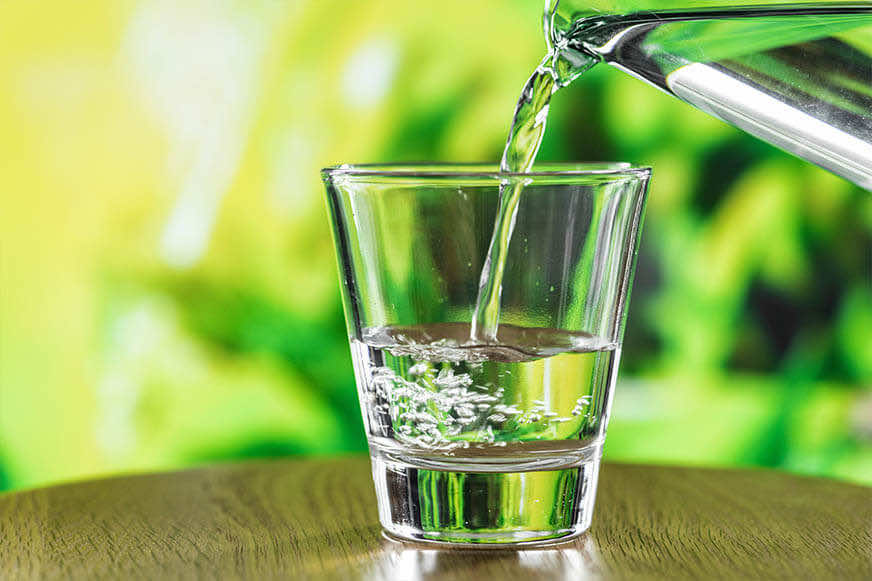 Water is integral in keeping the body hydrated and functioning on hot summer days.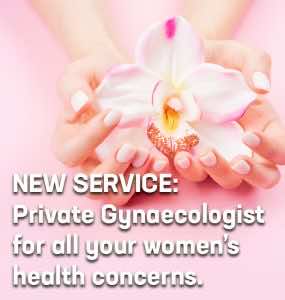 Key points to remember
Protect: use high SPF and reapply frequently
Cover: wear a hat and sunglasses
Avoid: stay out of the sun during peak hours
Hydrate: drinks lots and lots of water!