THE IMPACT OF COVID-19 ON YOUR TEAM AND THEIR MENTAL HEALTH
MENTAL HEALTH AND YOUR TEAM
There have been many affects of Covid-19 on society, and the impact on mental health has been collective and individual. It has been over a year since the first lockdown in the UK, and during that time we have had so many 'new normals' that it is no wonder many of us have struggled to adjust. Poor mental health affects your business as much as poor physical health does. Therefore, after months of extreme stress, anxiety and uncertainty it is more important than ever before to show your team that you care and support their mental health. 
COVID-19 AND MENTAL HEALTH
Since the beginning of the pandemic, individuals have reported increased levels of anxiety and fear which has affected the way they conduct their lives. According to a Government COVID-19 mental health and wellbeing surveillance report, the average mental distress was 8.1% higher in April 2020 than in 2017 or 2019. The proportion of people experiencing sleep problems increased from 16% before the pandemic to 25% in April 2020, and adults who experienced loss of income early in the first lockdown reported higher levels of anxiety and mental distress.
HOW YOU CAN SUPPORT YOUR TEAM
Take care of their physical health
Mental health and physical health are extremely connected. When your body feels good, it can help your mind feel better too.

Exercise, fresh air, a healthy diet will improve both your mental and physical health.

Stay connected

Encourage employees to interact with each other.
If safe to do so, perhaps encourage outdoor meet ups between teams to prevent feelings of isolation.

Encourage breaks

Working from home, alone, it can be easy for employees to spend the entire day at a desk staring at their computer
This can lead to burn out which will negatively impact both your employee and your business as a whole
Encourage regular breaks, even five minutes away from the screen every hour

Remove the taboo

By opening discussing mental health in a work environment, you remove the shame and taboo that is often associated with it
This could encourage your team to look at their own mental health and seek professional help if they need it
HOW THE DOCTORS CLINIC GROUP CAN HELP
A healthier workforce is a happier workforce, and this includes being mentally healthy too. By investing in your employee wellbeing strategy and providing your managers with adequate training to talk about mental health issues, you can reduce sickness absence leave and the impact it can have on your business.
As well as GP services, we can provide thorough mental health support with our private GPs and consultant specialists:
Same day GP appointments – all GPs have professional mental health training
Rapid referrals to our consultant psychiatrist and other specialists covered by all major PMI insurers
Mental health wellbeing questionnaire for a company-wide benchmarking exercise
Manager's toolkit
Mental health seminars
Mental health first aid training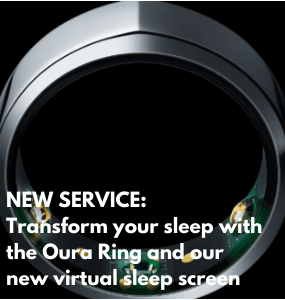 If you need emergency support, please go to your local A&E or call NHS 111 (in England). You can also contact the following crisis support hotlines:
• Samaritans – 116 123 (24/7, 365 days a year)
• SANEline – 0300 304 7000 (6pm – 11pm, 365 days a year)