See An Online Doctor From Any Device
Online GP appointment with no need to switch from your NHS Doctor – £65
HOW ONLINE GP CONSULTATIONS WORK
1 Book your consultation
2 Receive a confirmation email with the video link
3 Click the link to start the online GP consultation
4 Video chat with one of our online GPs
Electronic prescriptions will be sent directly to your chosen pharmacy straight away.
Most GP queries can be solved via a video appointment, however, if our online GP needs to examine you in person they'll direct you to our nearest clinic for a second appointment. 
You'll receive a discount on your face-to-face appointment too. 
Every day GP services can be done via video consultation
COMMON PROBLEMS WE TREAT VIA DOCTOR ONLINE
We can provide confidential diagnosis via home blood tests and treatment through medication delivered to your home.
We can also provide diagnosis and follow up with home urine test kit if necessary. We can have your medication delivered or prescription sent to your local pharmacy.
We can provide topical and oral antibiotics where necessary.
For treatment for eczema and psoriasis to acne, we can help.
We can deliver prescription-strength antihistamines to help you cope with allergy season.
We provide prescriptions for contraception and HRT treatment. 
Please note that additional costs will be charged for referrals, sick notes, blood tests and prescriptions online. Electronic prescriptions will be sent directly to your chosen pharmacy straight away.
Remote Blood and Diagnostic Tests
Home blood and urine tests
Our new home blood tests and urine tests provide convenient and discrete access to the testing you need. Test kits are sent straight to you and the samples are quickly analysed in our labs to ensure we can get you back to feeling your best as quickly as possible. Up to 75% of our blood tests available in clinic can now be done through our home blood testing kits, as well as urine and stool samples. 
From sexual health screening to hormone and diabetes checks to well person screens, we can do all of this from a small, self-taken sample. If you require medication following your diagnosis, we can provide next-day medication delivery straight to your home. 
Please note that the cost for tests are in addition to a video consultation fee of £65. If you know the test you want, you can also purchase a small number of at-home tests directly.
Popular tests
Choose from our popular screening options. One blood sample can be used for multiple tests so speak to our online GPs about the best package option for you. 
Coronavirus Test – Swab Sample (£189)
PCR swab to test if you have COVID-19
Results in 2-3 days
Liver Function Test – Blood Sample (£64)
To diagnose and monitor liver disease or damage
Results in 2-3 days 
Standard STI Profile – Blood & Urine Sample (£165)
HIV 
Hepatitis B
Syphilis
Chlamydia
Gonorrhoea
Results in 2-3 days
Thyroid (Hormone) Test – Blood Sample (£90)
Free T4
TSH
Results in 2-3 days  
Most appropriate treatment will be discussed during your consultation with our GP
If you are not sure which option to choose, book an online GP consultation.
Sexual Health Home Tests
We offer a range of private home testing kits for sexual health. All our at-home STI test are completely confidential and your results will be shared with you via our secure patient portal. If you know which test you need, you can purchase a small number of at-home tests directly. Below are our most common tests:
Comprehensive STI Screen – Blood & Urine Sample (£230)
HIV
Hepatitis B
Syphilis
Chlamydia
Gonorrhoea
Herpes Simplex I/II
Mycoplasma
Ureaplasma
Gardnerella
Trichomonas
Results in 2-5 days. 
As well as STI screens, you can also choose to have individual screens. Please note our turnaround times are 2-5 days for all the tests below. 
In your consultation, we will discuss the testing options available and the correct testing needed based on your concerns and symptoms.
Diagnostic and Health Monitoring Home Tests
Our home testing kits cover a range of wellness and common health complaints. Below are our most common blood tests that can all be done from home. You will need to speak to a doctor online first so we can determine which test is most suitable for you:
Full Blood Count – £53.60
Kidney Function – £64.00
Liver Function – £64
Thyroid Function – £90
Diabetes Check – £61.60
Cholesterol Check – £62.40
You can see all our available blood tests here. Please note that whilst the majority can be done via our home testing kits, not all are available. During your online GP appointment will be able to find the best treatment solution for you. 
See an online GP for only £65.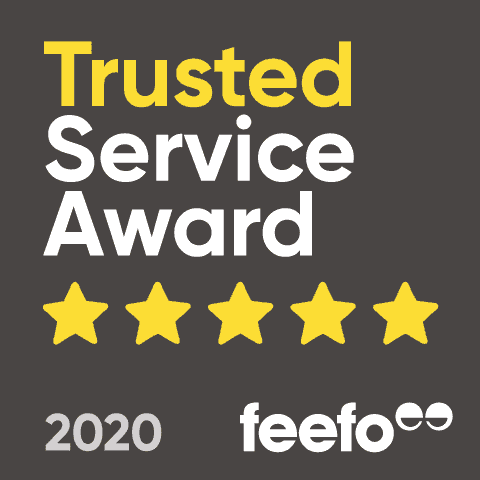 Simple and efficient online UK doctor!
"No waiting, got medication on the spot. Very efficient doctor online UK based."
Nick S.
Best online GP service!
"Best service ever, I booked an online appointment and the chat with the doctor online UK was extremely helpful!" Trusted customer
Excellent doctors online!
"Easy to book and super helpful online UK doctor."
Ioannis G.
Extremely simple and effective way to see a UK doctor
"Extremely simple and effective way to get an almost immediate consultation with a GP online. Worked very well for me.
Trusted customer
Excellent doctor online appointment with professional online GP
"The doctor online received my medical history via email ahead of the appointment and was very attentive and professional during the online appointment before administering the timely needed fit note."
Bianca C.
Very convenient and valuable
"So convenient in the time of social distancing. The booking was only done in the previous night. Yet the doctor's prescription over the 10-minute video was worthy. Such an easy way to see doctors online"
Trusted Customer
Great service especially in these unusual times
"Very efficient. Easy to get an appointment and I felt listened to and cared for. Additionally, grateful for the medication delivery service. Would highly recommend the video consult services especially during these unprecedented times."
Trusted Customer
Excellent service
"Great help. Had a video consult. Not rushed. And they delivered a prescription to my door."
Trusted Customer
Great Service, especially at the moment
"Quick, extremely efficient, better price than the other one that was recommended to me. Will definitely use again to speak to doctors online."
Trusted Customer
Accessible, clear and thoughtful online consultation
"Accessible, clear and thoughtful online video consultation with the doctor on my symptoms and medicines at this stressful time."
Trusted Customer
Excellent service, would recommend
"Excellent service. Saw two lovely doctors, one on video chat with a same day service and then the other in clinic for a blood test. I really felt listened to at London Doctors Clinic and the appropriate tests done, can't say the same for my local GP."
Sally
Frequently Asked Questions
How does it work?
DO I NEED TO DOWNLOAD AN APP?
Nope! The booking link works in your browser (Chrome, Edge, Firefox & Safari) so no need to download anything.
If you're using an iPhone please make sure you're running on at least iOS 11.4. to see a UK doctor online.
HOW LONG IS THE APPOINTMENT?
The appointment is 10 minutes.
Medication delivery
Live in London?
Get your medication delivered on the same day from just £5. Click here to find out more.. 
Outside of London?
Watch this space! We're working hard to take medication delivery nationwide. 
Our prices
HOW MUCH DOES IT COST TO SEE A ONLINE UK DOCTOR?
A 10-minute video appointment costs £65. Additional costs will be charged for referrals, sick notes, blood tests and prescriptions online.
WHAT IF THE VIDEO DOESN'T WORK?
We recommend you test your device is compatible before the consultation, but if you have followed our recommendations and there's a problem during the consultation then we'll refund you the cost.
Prescriptions, sick notes & referrals
As well as offering medical advice, we also provide everything else your normal GP would.
I NEED A PRESCRIPTION
No problem! There is a fee of £8 for online prescriptions. Electronic prescriptions will be sent directly to your chosen pharmacy straight away. You can also pick up your prescription from any of our clinics. 
I NEED A REFERRAL/LETTER
Easy! Private referrals and letters can be posted or shared via the patient portal for you to download so you can access the next stage of treatment with little or no wait. There is a fee of £10 for doctors referrals or letters.
I NEED A SICK NOTE
Been under the weather? We're here to help. If appropriate, our online GPs can write you a sick note and either post it directly to you or share it via the patient portal. There is a fee of £10 for online sick notes.
WHERE DO I GET MY DOCUMENTS?
The patient portal is where we securely store all your prescriptions, invoice and any letters or consultation notes that our doctor wants to share with you. When something new is added to the portal you will receive an email notification with a private link. You log on to the patient portal via your own secure link and using your date of birth. Book your doctors online appointment today.
How can a Doctor online UK help?
You can use us the same way you would any GP. We can provide medical advice, online prescriptions, referrals, sick notes and blood tests (yes, really!).
From skin conditions to sexual health complaints, to stomach and digestive problems to respiratory tract infections to headaches, to mental health concerns. We've got you covered.
WHAT IF I NEED TO SEE A DOCTOR FACE TO FACE AFTER MY VIDEO APPOINTMENT?
Easy! We'll book you into the clinic that suits you, at a time that suits you. We can usually arrange for you to see the same GP too.
WILL I HAVE TO PAY FOR A FOLLOW UP FACE TO FACE APPOINTMENT?
Yes, but we'll throw in a discount for any face to face follow up that is a direct result of a video appointment, as recommended by your GP online.
Blood tests
I ALSO NEED A BLOOD TEST, CAN YOU HELP?
Of course, our doctors on line can help! We can arrange for you to do a walk-in blood test at our partner clinic The Doctors Laboratory or arrange for a nurse to do a home visit. For some blood tests we can send a finger prick sample to your address.
HOW MUCH DOES IT COST TO SEE DOCTORS ON LINE?
The online UK doctor will talk you through the different options and costs. If you want to see doctors on line, you can directly book on this page.
Under 18s
Our doctors on line provide care for all the family and have years of experience treating children of all ages.
MY CHILD IS UNDER 16
We see children under 16 but we are legally unable to provide medical advice to under 16s without parental supervision. The appointment must be booked using the parent or guardian's details. The child must also be accompanied by a parent or guardian with a valid form of photo ID during the online doctor UK consultation. See doctors online and book today.
WHAT ABOUT OVER 16S?
For children over 16, the parent or guardian must book the appointment using their details and provide photographic ID to confirm they have given permission for the child to consult with the doctor. After this the child can continue the consultation without the parent or guardian present. If you would like to see doctors on line, book today.
Troubleshooting
MY VIDEO ISN'T DISPLAYING
This is a new product for us which means we're still ironing out some kinks! At the beginning of the appointment when you see a blank screen, this is just while we wait for the doctor to connect.
GMAIL APP
At the moment the booking link will not work if you open it directly within the Gmail app. Please copy and paste the link into your browser and then it will work like a dream. We are working hard to fix this!
USING AN IPHONE?
Please make sure you have the latest operation systems offered for your phone.
IT STILL ISN'T WORKING
Please check your internet bandwidth and your 4G connection. You can do this by typing "internet speed test" into Google and following the instructions.
Please also note that this does not work on internet explorer.
Don't worry, if we're having technical issues on our side we will offer you a full refund! Feel free to call us on 020 7183 0729 if you have any further queries.
I CAN'T HEAR YOU
Make sure your microphone is switched on. Please note that different operation systems and programmes have different symbols for microphone being on or off.
Cancellations
Need to cancel your doctor online UK? It happens!
If you cancel your appointment 24 hours before it starts, then you benefit from a full refund.
If you cancel your appointment within the 24-hour period before it starts, then you will be liable to pay the cost of the consultation as per our T&Cs. You can read them in full detail here.
If you want to reschedule your doctors on line appointment call us on 0203 553 0266.
Opening hours
ONLINE UK DOCTOR APPOINTMENTS ARE AVAILABLE WEEKDAYS FROM 6AM TO 8PM.
Doctor online UK appointments on weekends and Bank Holidays are available from 9am to 5pm.
Please note times are subject to availability. Speak to doctors online and book now.
International video
OUR INTERNATIONAL VIDEO SERVICE OFFERS MEDICAL ADVICE FROM ONLINE UK DOCTORS WHEN YOU'RE ABROAD.
Simply book online as usual and speak to a doctor online UK via video link on your smartphone or tablet.
Please note we are unable to provide prescriptions abroad at this time. This service is available globally for UK residents who are travelling abroad. 
London Doctors Clinic is featured in