VIEW OUR BLOG TO READ MORE ABOUT THE CORONAVIRUS
Barbican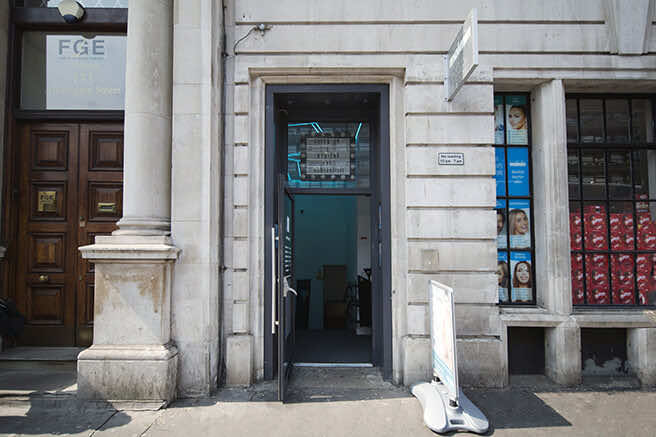 Malmin Healthcare, 131 Aldersgate Street, London, EC1A 4JQ
Nearest station: Barbican Underground Station. Located 1 minute from Barbican Underground Station. Walk out of the station, turn left, walk up until you reach 131 Aldersgate Street and you'll find us inside Malmin Dental.
Blackfriars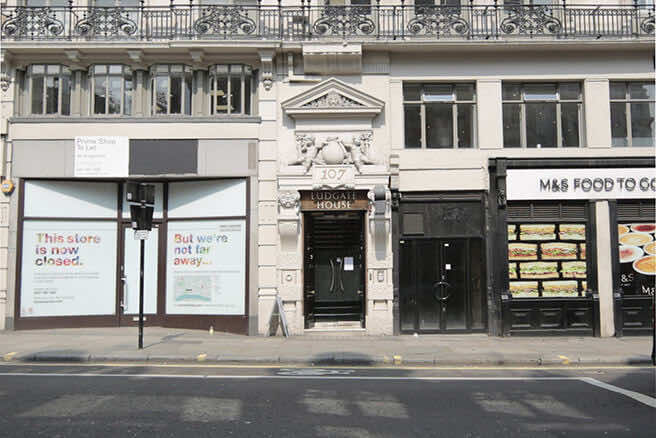 Suite 201, 107-111 Fleet Street, London, EC4A 2AB
Nearest stations: Blackfriars Underground Station, City Thameslink, St Paul's Underground Station. Our clinic is located on Ludgate Circus – the corner of Fleet Street and Farrington Street. If you're travelling from Blackfriars station, walk out the station, take a right, walk down New Bridge Street and take a left on Fleet Street.
Canary Wharf
Evening Appointments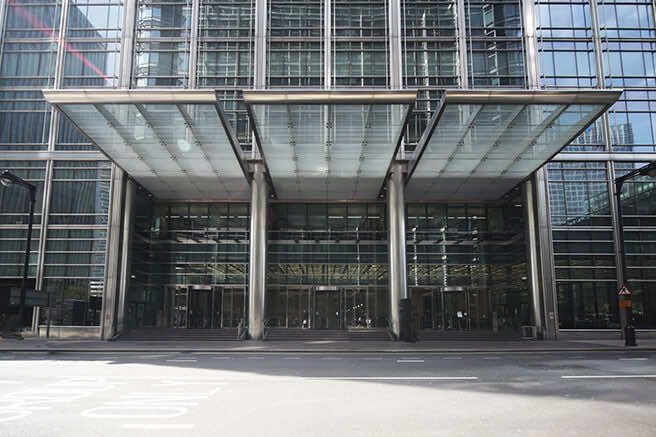 25 Canada Square, London, E14 5LB
Nearest station: Canary Wharf. We're only a 1-minute walk from Canary Wharf tube station. We're located in the Citigroup Centre on the 33rd floor.
Wheelchair Accessible
Chislehurst - New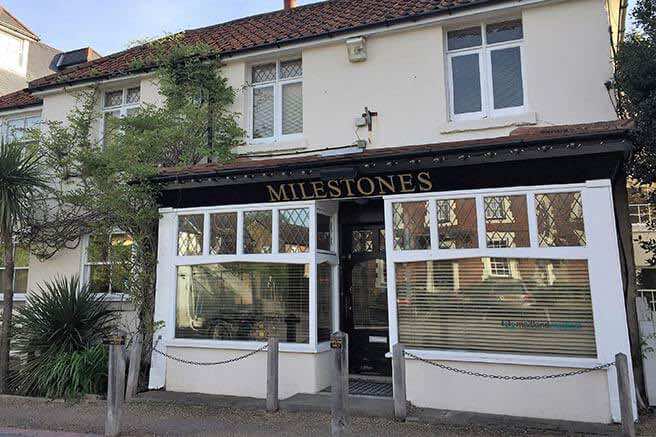 Royal Parade, Chislehurst, Bromley, BR7 6NW
Our Chislehurst clinic is located in the borough of Bromley within the Maitland Medical Building. If driving, there is free parking available on Bull Lane. The nearest station is Chislehurst, which is a mile away from the clinic. You can catch the 269 or 162 bus outside the station and get off at the War Memorial stop.
Holborn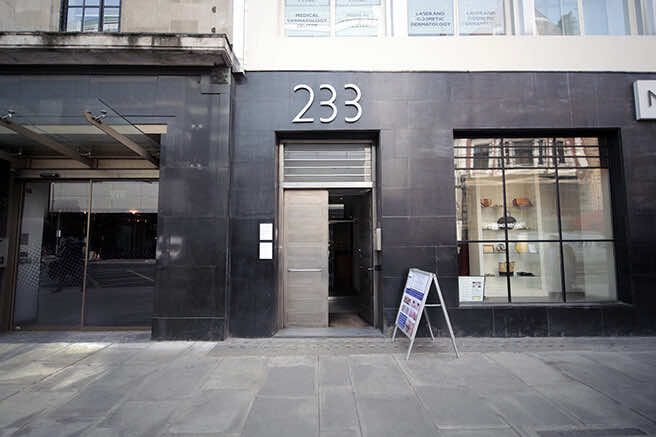 233 High Holborn, London, WC1V 7DN
Nearest station: Holborn Underground Station – High Holborn exit. Our Holborn clinic is a 1-minute walk from Holborn tube station. Take the High Holborn exit, turn right and walk up to The London Skin & Hair Clinic where you'll find us inside.
Wheelchair Accessible
Kings Cross
Weekend Appointments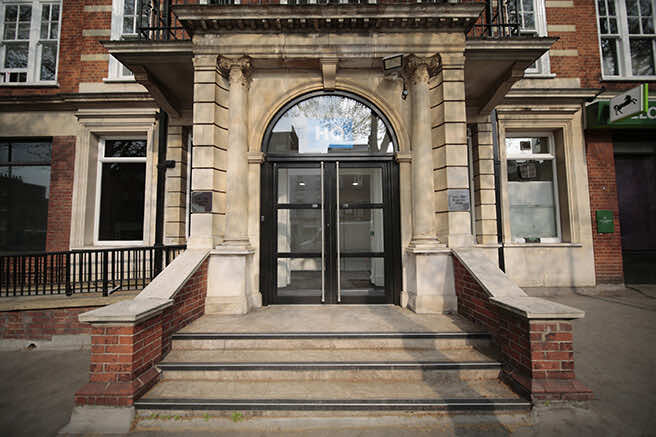 Suite G02, 344-354 Gray's Inn Road, London, WC1X 8BP
Nearest station: King's Cross St. Pancras Underground station. Exit King's Cross St Pancras station and turn left onto Euston Road. Grays Inn Road is on the right. 344-354 Grays Inn Road is about 3-minute walk on the left-hand side of the road.
Wheelchair Accessible
Liverpool Street
Weekend & Evening Appointments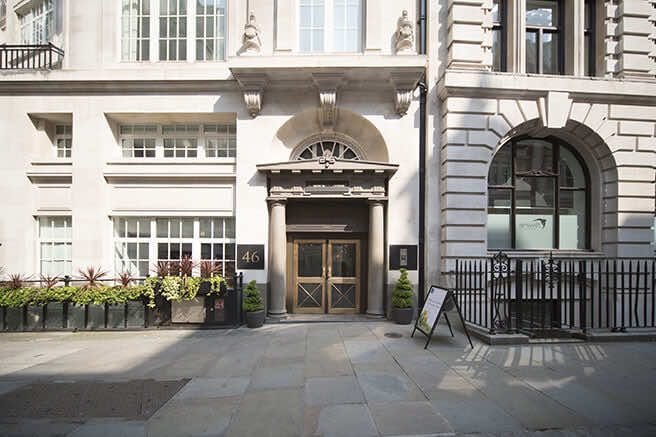 Suite 3.4, 46 New Broad Street, London, EC2M 1JH
Nearest station: Liverpool Street Underground Station – Old Broad Street exit. Our Liverpool Street clinic is located at 46 New Broad Street and the clinic is just a 3-minute walk from Liverpool Street station.
Wheelchair Accessible
London Bridge
Evening, Weekend & Bank Holiday Appointments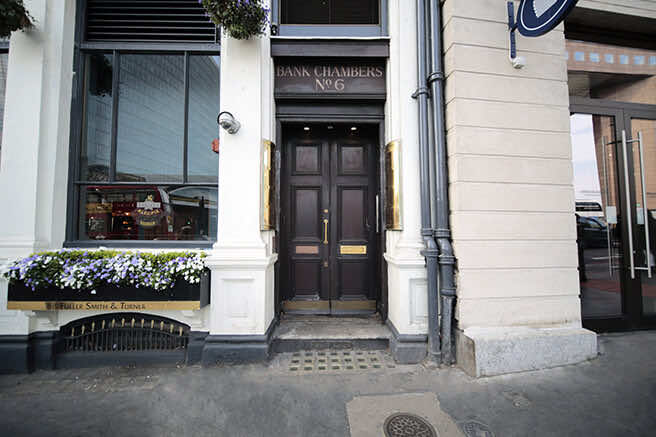 Bank Chambers, 2nd Floor, 6-10 Borough High Street, London, SE1 9QQ
Nearest station: London Bridge Underground Station – Borough High Street east side exit. You can find us near Borough Market. From the Borough High Street east side exit, take a right and walk under the bridge past Pret a Manger, cross the road, we're at number 6, next to The Barrowboy and Banker pub. Please press the 'London Doctors Clinic' buzzer and our clinic manager will let you in.
Marylebone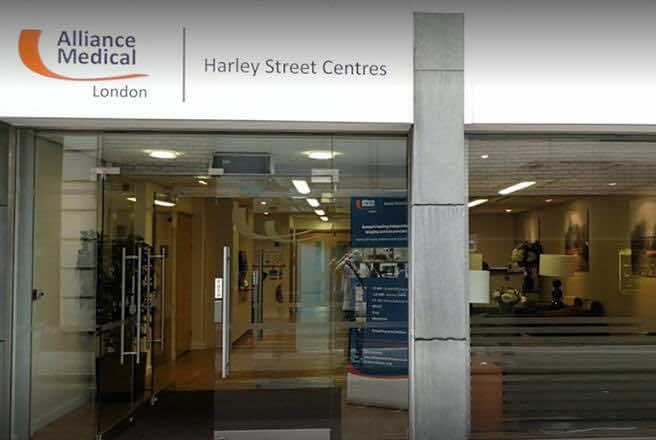 10-11 Bulstrode Place, Marylebone, London, W1U 2HX
Nearest station: We're a 6-minute walk away from Bond Street underground station. We're also within a 15-minute walking distance from Oxford Circus. Baker Street, Regent's Park and Great Portland Street underground stations. You can find our clinic inside of the Alliance Medical building.
Old Street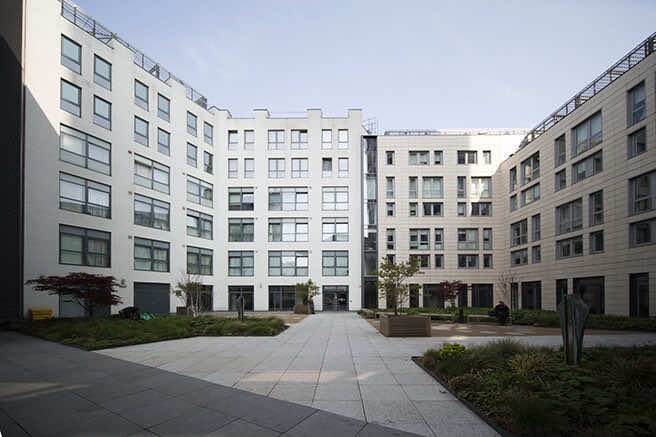 Suite G05, Eagle House, 167 City Road, London, EC1V 1NR
Nearest station: Old Street Underground station – Subway 1 exit. Located in the heart of Shoreditch, exit the tube via Subway 1 and continue straight on City Road. Once you see Pret a Manger turn right on Britannia Walk. We are in the building opposite M by Montcalm. Please press the buzzer which displays "LDC" and our clinic manager will let you in.
Orpington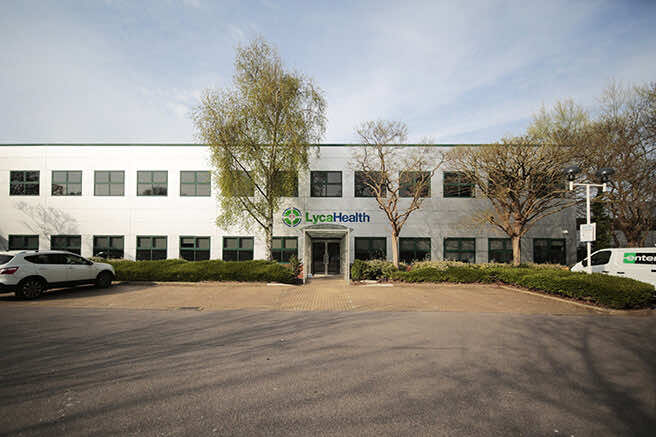 LycaHealth Building, 3 New Mill Road, Crayfields Business Park, Orpington, BR5 3TW
Our Orpington clinic in Kent is located within LycaHealth building. The best route is by car – just off the A20, the health centre is easily accessible from both London, Kent and Essex. The closest train station is St Mary's Cray or you can get the number 51 bus from Orpington Station.
Oxford Street
Evening, Weekend & Bank Holiday Appointments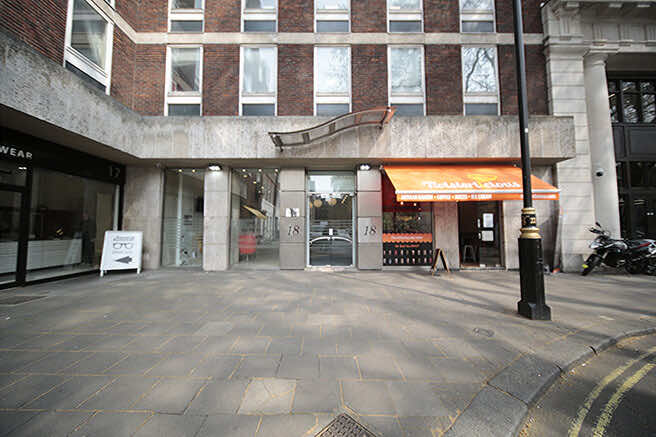 Suite 101D, 18 Soho Square, London, W1D 3QL
Nearest station: Tottenham Court Road. Take a left out of Tottenham Court Road, down Oxford Street, take a left onto Soho Street and left again onto Soho Square. From Soho and Leicester Square you get to Soho Square via Greek Street, Frith Street or Dean Street.
Wheelchair Accessible
Paddington
Weekend Appointments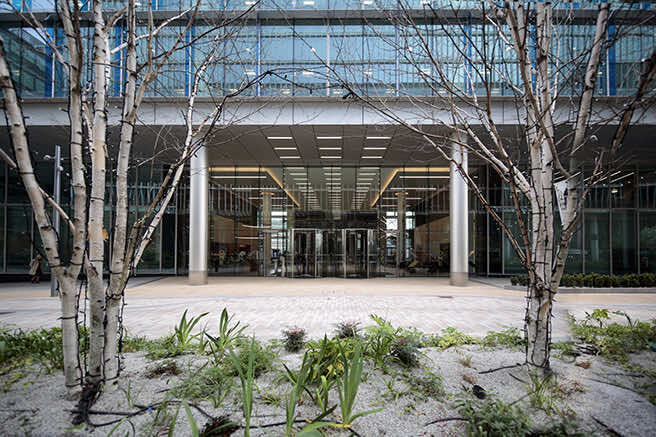 Suite 429, 4th Floor, 1 Kingdom Street, London, W2 6BD
Nearest stations: Paddington Mainline Station, Paddington Underground Station. Our Paddington clinic is located in the Paddington Basin, close to Little Venice. Via Bakerloo line: Exit the station, walk towards the mainline station, take a left after Vodaphone, walk past Costa and take a right and up the stairs. Take a left under the bridge and left again towards 1 Kingdom St.
Twickenham - New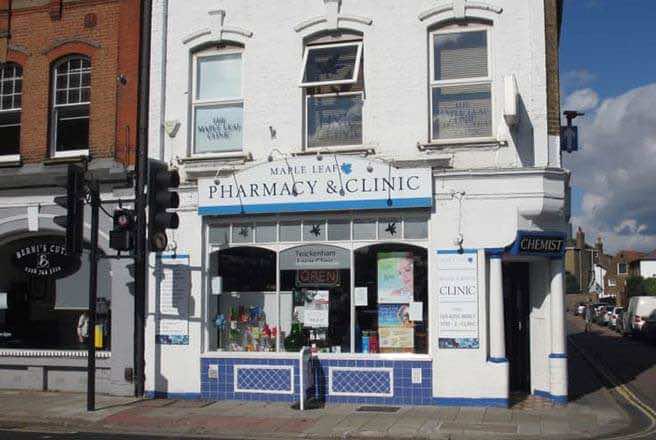 Maple Leaf Clinic, 20 The Green, Twickenham, TW2 5AB
The Twickenham clinic is easily accessible from St Margarets, Teddington and Richmond. The closest station is Twickenham station, you can take a 10-minute bus journey on the 110 bus and get off at Twickenham Green, which is only a 1-minute walk away from the clinic inside Maple Leaf Pharmacy.
Victoria
Weekend & Bank Holiday Appointments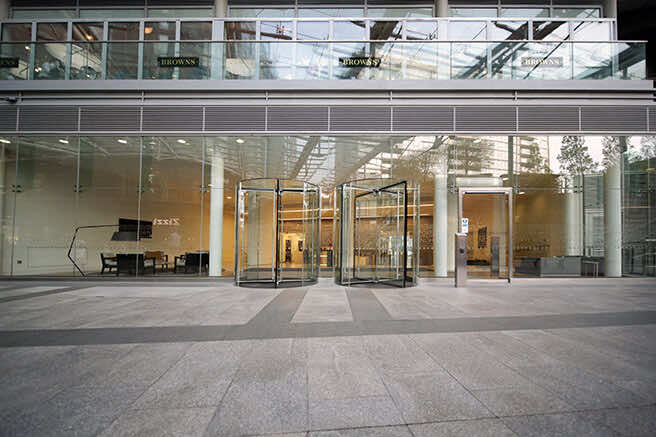 Suite 1605, Portland House, Bressenden Place, London, SW1E 5RS
Nearest station: Victoria Underground station – Cardinal Place exit. Our clinic is a 30-second walk from the station. Take the Cardinal Place exit, walk past the Costa on the right and entrance to Portland House is on the left-hand side. Ask for London Doctors Clinic at reception and we're on the 16th floor.
Wheelchair Accessible
Wandsworth - New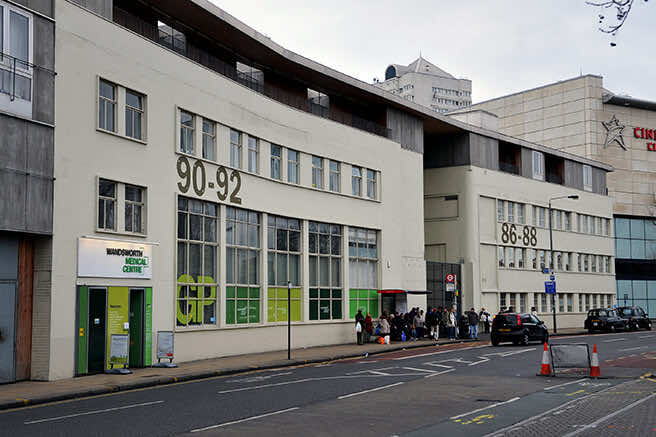 90-92 Garratt Lane, Wandsworth, London, SW18 4DD
We're a 12-minute walk from Wandsworth Town overground station. Take a right out of the station, walk down Old York Road and continue down Armoury Way, take a slight left onto Ram Street, take a right onto Wandsworth High street, a final left on Garratt Lane and the Medical Centre is on your right hand side.
Waterloo
Weekend Appointments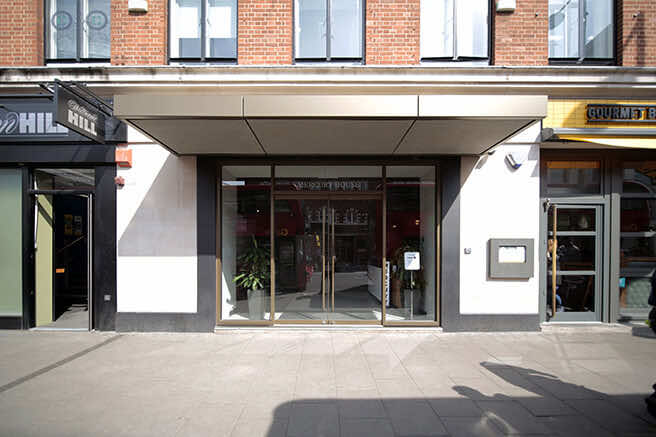 Suite 101, Mercury House, 117 Waterloo Road, London, SE1 8UL
Nearest stations: Waterloo Station and Waterloo Underground Station. Our Waterloo clinic just 30 seconds walk from Waterloo Station. From the main station take Exit 2 down the escalators towards the Jubilee line entrance and cross over Waterloo Road.
Wheelchair Accessible