Hay fever vs Coronavirus
It seems ironic that the moment the sun comes out is when we're currently all staying home to flatten the curve.  If you're not a key worker, staying home is a vital action we all must take to reduce the spread of coronavirus and help reduce the strain on the NHS.
We all know the key symptoms of coronavirus are a fever and new, persistent cough. However, with the appearance of the sun, we've also had a huge surge in springtime pollen, causing many of us to question whether our symptoms are hay fever or coronavirus.
Those with hay fever will be acutely aware of the misery that hay fever can bring every summer and spring, and you can see pollen type forecast here. However, if you're not sure what your symptoms are showing it can be a cause of concern during these unsettling times. We've outlined the key symptoms of each to help you put your mind at ease.
Symptoms of hay fever
Sneezing and a tickly cough
A runny or blocked nose
Itchy, red or watery eyes
Headache
Fatigue
Itchy throat, mouth, nose or ears
How to deal with hay fever
Most people can manage symptoms by taking an antihistamine such as Loratadine or Certirizine once a day.
If your hay fever is severe, you can get relief through prescription-strength nasal sprays, oral antihistamines and eye drops. You will need have a prescription to get stronger medication so a doctor can assess the suitability of the medication for you.
If you need a GP appointment, you can book a video appointment online with our doctors 7 days a week. Our GPs can provide effective hay fever treatments and offer a medication delivery service, so you can get your hay fever treatment delivered straight to your door.
Can I get hay fever inside?
Pollen particles can travel far and wide therefore it is still possible to get hay fever indoors whilst we're on lockdown.
Opening a window to get some fresh air is a great way to keep your home feeling fresh, however, you might want to consider closing your windows overnight to reduce the affect of pollen irritation whilst you sleep.
When going out for your once-daily walk, some people have found putting Vaseline around their nostrils can act as a barrier to prevent pollen being inhaled.  We also recommend wearing wraparound sunglasses to prevent pollen entering your eyes and causing irritation.
Don't forget to wash your hands when you return from your walk or shop to help prevent the spread of coronavirus. If your hay fever is severe, we recommend having a shower and washing your hair to remove any pollen.  
Symptoms of coronavirus
A fever
A new continuous cough
Tiredness
Aches and pains
Sore throat
Shortness of breath
Some people have reported diarrhoea, nausea and a runny nose but this is rare
How to deal with coronavirus
If you have symptoms of coronavirus it's essential that you self-isolate for 7 days. This means you must stay home and ask family or friends to help with buying food or collecting medicine. Use online deliveries where possible.
If you have symptoms and live with other people, or a member of your household has symptoms, you must all self-isolate for 14 days to prevent the spread. The same guidance as above apply.
You may leave your house once daily to exercise according to the latest guidance, but you must stay at least 2 metres away from other people.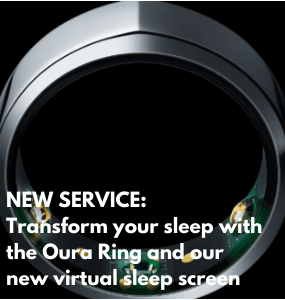 You can help protect your household members by:
Washing your hands regularly with warm, soapy water for 20 seconds
Cover your mouth with a tissue or sleeve if you sneeze or cough
Put used tissues straight in the bin and wash your hands afterwards
Regularly sanitise objects you touch frequently e.g. kettle, door handles, phones
Regularly clean shared bathrooms and hot wash towels/bedding frequently
Do not go to A&E or a GP clinic if you have symptoms. Only call NHS 111 if your condition gets worse and you cannot cope with your symptoms at home.
You can also book a GP video appointment with our doctors 7 days a week if you require further advice. Our online doctor service can provide GP diagnosis, treatment and further support.