Phone lines are very busy at the moment
Top tips for staying healthy this winter
There's a lot to look forward to in winter - crisp weather, Christmas, and cosy nights in but, as with every season, it doesn't come without its issues. Cold and flu causing bacteria abound, staying warm is a challenge and keeping your mood up in the cold and dreary weather are just a few of these challenges. Taking care of our health all through the year is important, but it is especially essential in the winter months. Staying healthy is easy if you take it one step at a time. Follow these simple tips to boost energy and well-being this winter:
Healthy Diet
As the cold, dark weather sets in it can be overwhelmingly tempting to give in to comfort foods and calorie laden hot drinks. Instead, find comfort in foods such as homemade soups and stews full of healthy vegetables. Winter is a great time to experiment in the kitchen, as you will likely be spending more time indoors.
Boost your immunity by eating a healthy diet, making sure to include plenty of seasonal fruits and vegetables such as sweet potato, green leafy vegetables, beetroot, kiwi and spices such as ginger and cinnamon. If you are concerned about getting sufficient nutrients to boost health throughout winter, some people opt to take supplements containing Vitamin C, Garlic, Echinacea, and Zinc, which can help to support immune function.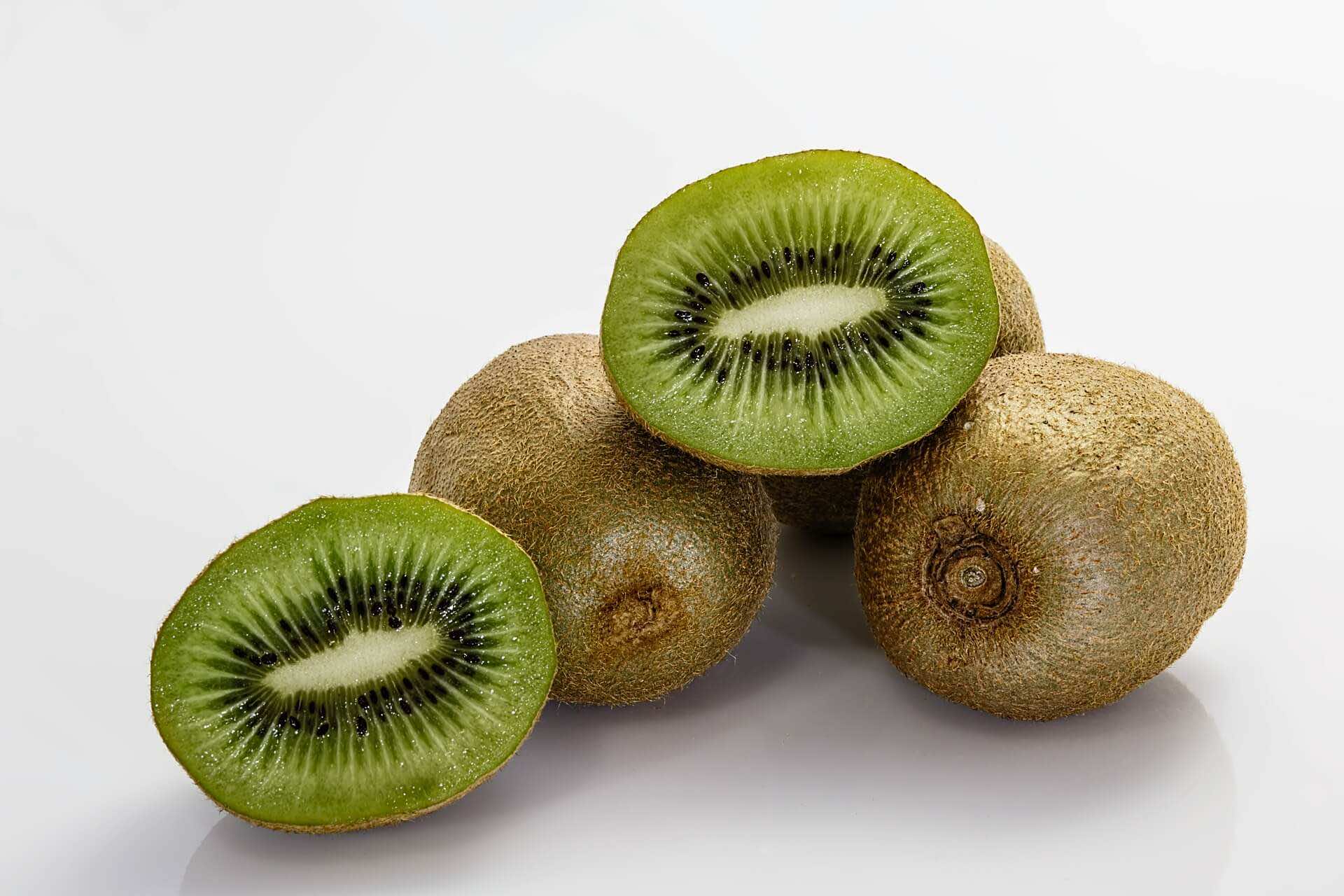 Kiwi fruits are a great source of Vitamin C, and are in season throughout the winter months
Exercise
Stay active! We know it's harder to find the motivation to work out when it's dark, cold and wet outside, but keeping active during winter is essential to support our physical and mental health.
Walking or jogging outside on those crisp winter evenings can be enjoyable, as long as you are wrapped up well, and outdoor activity during the day can provide a much needed boost of vitamin D from the brighter light, which can help to boost your mood. If this still doesn't sound palatable, moving your exercise indoors will ensure you stay warm, as well as healthy. Remember to allow yourself extra time to warm up in the winter months, as your joints may well be stiffer at this time of year.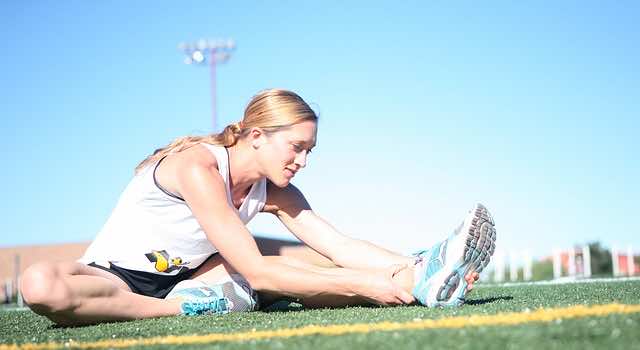 It's especially important to warm up properly before exercising in cold weather
Sleep Well
Getting adequate sleep is crucial all year through to keep us healthy and happy, and this is especially true in winter, as our bodies need to work harder to fight off infections, and use extra energy to stay warm.
Establishing a regular sleep routine, avoiding caffeine, alcohol and cigarettes, and engaging in regular moderate exercise can all help you to sleep better. If you find that you feel cold in bed, and it affects your ability to rest well, investing in some warm, breathable nightwear, using an electric blanket or a hot water bottle can help to warm you up. The optimum temperature for your bedroom is 18ºC - too hot or too cold and you're in for a restless night!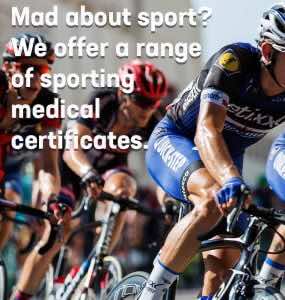 Skin Health
For many of us, the cold weather can play havoc with our skin. The harsh weather during winter means that our skin becomes drier and even itchy, and conditions such as eczema and chill blains can be aggravated. Greater exposure to central heating, drinking less water than we do in summer, and reduced circulation can further contribute to these issues, leaving some of us dreading the discomfort that winter brings.
Swap to highly moisturising formulas to use on the skin, and use these more regularly than before if needed. Supplements containing garlic or vitamin E can assist blood circulation, while taking daily fish oils (available from your pharmacy) provides healthy omega 3 fats, which can help to prevent the dryness and itch that accompany many skin conditions.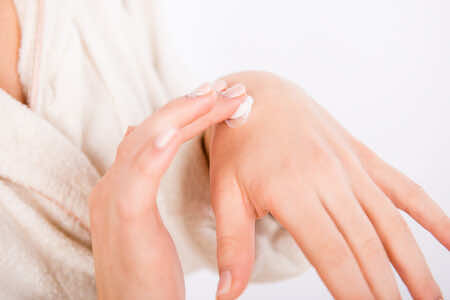 Using good moisturisers, such as E45 cream, can help keep skin feeling soft and smooth through winter
Colds and Flu
Even when we do everything right to support continued health throughout winter, we might still catch a cold or flu, and these can make us feel pretty miserable. So how can we minimise our chances of getting a bug? Well, these bacteria and viruses are spread mainly through:
Sneezing
Coughing
Contact of our hands with surfaces or each other
It's essential to sanitise your hands, either by washing them or using sanitising gels regularly. Keep household surfaces clean, and avoid close contact with someone who is sick. If you have a cold, be sure to rest, and drink plenty of fluids. Over the counter remedies from your local pharmacy can help relieve symptoms and hasten your recovery. 
Influenza ("the flu") is a highly contagious illness affecting the respiratory (breathing) system, which is caused by the influenza virus. Anyone can fall victim to the flu, but it is more common and severe in those aged over 65 years, pregnant women, children, and in anyone with a chronic medical condition. Flu can be prevented by getting the flu vaccine, and this vaccination is offered annually by the NHS, free of charge to certain at risk groups. Speak to your GP for more information.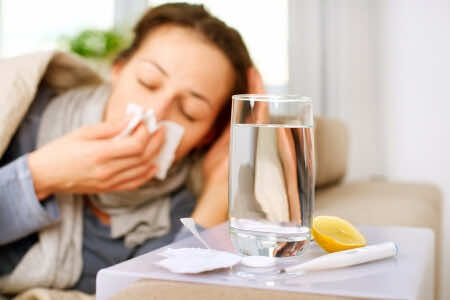 Winter is prime time for cold and flu illnesses to strike
Stress Management and Mood Boosting
Stress is an inevitable part of everyday life, and some stress is helpful, as it allows us to meet challenging situations. But chronic, unmanaged stress can lower our ability to resist bugs and bacteria, by diminishing our immunity. 
Stress also increases your need for magnesium in your diet, which is important for correct functioning of your muscles and nerves. In addition to magnesium, many of the B Vitamins - B1, B5, B6 and B12 are needed for a healthy nervous system, and alleviate feelings of stress and anxiety. You can usually get sufficient B vitamins from a healthy balanced diet but if you are concerned about your intake, B vitamin supplements available from your pharmacy.
So keep your health a priority this Winter, to avoid the winter maladies we're all at risk of. And should you be unfortunate enough to fall ill despite this, you know where to find us. Just one of the many services we offer at any of our GP Surgery locations.
By Melissa Dillon