COPING WITH MENOPAUSE IN THE WORKPLACE
Menopause at work 
Menopause is something that most women experience at some point in their lives. It signals the end of their last period and defines the end of their fertile years. Menopause traditionally has been regarded as a taboo subject. Fortunately, this is changing, as today there is a greater acknowledgement that menopause can have a significant impact on women in the workplace. By better understanding the effect it has on women and taking small measures to make changes, women can feel supported during this time. Moreover, they can feel comfortable coping with menopause at work.
When does the menopause occur?
For most women, menopause occurs between the ages of 45 to 55, with the average age being 51 years in the UK. Whilst some women report menopause has minimal impact on their life, an estimated 80% of women experience some form of symptoms with varying degrees of severity. Symptoms may begin to occur on average 4 years prior to their last period and in some cases, can continue for up to 12 years during the perimenopausal stage leading up to the menopause.
What are the symptoms of menopause?
Symptoms of the menopause are different for each individual and vary in their severity. Menopause symptoms can include the following:
Hot flushes
Brain fog
Sleep deprivation
Night sweats
Loss of confidence
Mood swings
Anxiety
Weight gain
Headaches and migraines
Irregular periods, which may become heavier
Urinary problems
A sense of not being yourself anymore
Coping with menopause at work
In the UK, there are approximately three and a half million women that fall into the menopausal age bracket and three-quarters of these women form part of the UK workforce. According to research undertaken by the CIPD, 65% of women reported symptoms that affected their concentration, 58% experienced increased stress, and 52% referenced they felt less patient with clients and colleagues.
For many women, menopause occurs at a time in their career when they are in more visible management and leadership roles. This understandably can have an impact on some women's confidence especially if their symptoms include forgetfulness and fatigue.
There is no one size fits all answer to what support may be required to help manage symptoms in the workplace. Consideration needs to be given to the role or type of work each woman undertakes. Below are a few examples of adjustments that can make coping with menopause in the workplace easier.
Review your seating arrangements so you are seated close to a window and have access to a desktop fan
Make notes and set reminders to deal with any 'brain fog' that may occur
Dress comfortable – if a uniform is necessary for your role, make sure it's made from a breathable material. It's also a good idea to wear layers for any sudden hot flushes
Make sure you have access to cold drinking water and access to toilets and washroom facilities
Discuss flexible working with your employer to deal with any sleep deprivation you may experience
SPEAK UP: It's time to start talking about Menopause at work.
Your employer wants to support you in ensuring you are fit and able to fulfil your role. It's important that you feel comfortable to discuss menopause with your line manager or HR. Conversely, if you feel more comfortable discussing your health concerns with a health care professional, that they can refer you to an occupational health expert.
Engaging in open and honest dialogue with your employer enables a better understanding of the measures that can be undertaken to support women experiencing symptoms in the workplace.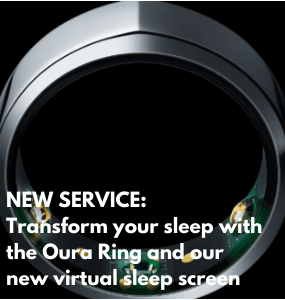 World Menopause Day takes place on October 18th each year. Its aim to educate and raise awareness of menopause and the support available to improve health and wellbeing. This year the focus in on Premature Ovarian Insufficiency (POI), a condition where a woman's ovaries stop working normally before the age of 40 and can experience menopausal symptoms much earlier than others.
At the Doctors Clinic Group, we offer Occupational Health services and corporate workshops to educate and train both employees and employers on the challenges menopause can bring to some women in their careers. We also offer a wide range of women's health and GP services to help employees manage symptoms.