FLU SEASON
The sun is shining and summer is in full swing, but flu season is just around the corner. Following a year of lockdowns and social distancing, our immunity to flu is likely to be lower, leading to possible higher flu cases and an increase in hospital admissions this autumn. It is therefore more important than ever before to make sure you receive the flu vaccine this year. 
With people starting to commute to work in offices again and more freely socialising with friends and family, it is vital  to protect ourselves and our teams against flu this year. 
Last year, we experienced a shortage of flu vaccinations across the UK. At the Doctors Clinic Group we are here to help you with our dedicated flu vaccination services.
We understand that there can be a lot of misinformation surrounding flu vaccinations. So we wanted to share some of the most important myth busters. Allowing you to feel empowered and aware this flu season.
THE FLU VACCINE GIVES YOU THE FLU
This is not true at all. In fact, it is impossible as the flu vaccination consists of inactivated flu viruses. Some people may have a tender arm for a day or two. This is completely normal and should not impact your day-to-day life. Others may develop a slight fever or achy muscles, but these will not last long and are far milder symptoms than those caused by the flu.
IF I CATCH THE FLU, I WON'T BE THAT ILL
This is false. People of all ages, from children to the elderly, can catch the flu and develop dangerous complications as a result. The flu is, of course, more of a threat to people with weaker immune systems, such as young children, the elderly, or people with certain chronic health conditions, such as asthma, heart disease or diabetes. However, symptoms cannot be predicted. Due to the past year of social distancing and lockdowns, we are all at risk of having a lower immune system than in previous years. Therefore, receiving the vaccination is a safer choice for both you and the people around you.
BUT I'VE HEARD THE FLU VACCINE CAN BE DANGEROUS IF YOU REACT BADLY TO IT
Some people can have serious allergic reactions; however these are extremely rare. They also usually occur very shortly after the vaccination is administered. This is why the doctor or nurse will ask you to stay nearby for a few minutes after to monitor you. Some reactions can be life-threatening, however there are effective treatments available.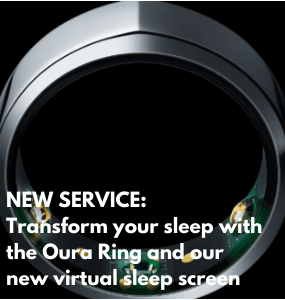 THE FLU VACCINE CAN INCREASE YOUR CHANCES OF GETTING COVID-19
There is no evidence that receiving the flu vaccine will in any way impact your risk of contracting COVID-19.
You may be more at risk of contracting the flu if you have had Covid-19, as it can have a long-lasting impact on your immune system.
Receiving the flu vaccine is more important this year than ever before for both your own health, and the health of your loved ones. This will also help to reduce flu related hospitalisations, and protect health services.
HOW CAN THE DOCTORS CLINIC GROUP HELP
Flu Vouchers: It's not always possible to attend an on-site vaccination clinic, you can simply take a paper or digital voucher to a local retailer, where a trained nurse or pharmacist will administer the vaccine.
On-site flu vaccinations: Flu vaccinations at work by fully qualified nurses on a date and time to suit your team.
Online booking: Easy online booking allows you to book their timeslot in advance, with appointments confirmed directly with you by email and text.
Wellness content: We provide information about the flu virus that can be shared with you as well as posters about the upcoming flu jab date.
Aftercare service: We also have a dedicated email for post-vaccination queries and advice.
Contact our sales team today here and book your flu vaccinations before they run out.