LET'S TALK H20: THE BENEFITS OF DRINKING WATER
Why water is essential for optimal health
Did you know that 60% of our bodies are made up of water? Water is essential for life. We need water for our very survival, our bodies can potentially last weeks without food but only days without water.
Every cell, tissue and organ in our bodies require water for it to function. Water plays a part in eliminating waste through urine, perspiration, and bowel movements. It helps to regulate your temperature and lubricates joints.
When we do not have enough fluid in our bodies to carry out normal functions, we experience dehydration. Dehydration has a negative impact on both our physical and mental health.
How much water should you drink?
Tap water in the UK is free and safe to drink. The NHS recommends that we should be aiming to drink 6-8 glasses or cups of fluid each day. This can include tea, coffee, sugar free squash and lower fat milk. However, you may need to drink more fluid in very hot weather or when exercising.
Alcohol is not deemed to be a hydrating drink; it affects the brain and kidney communication and causes excess loss of fluids leading to dehydration!
You can tell if you are adequately hydrated as you will not feel thirsty. Your urine will be clear to a light yellow in colour.
The nutritional benefits of drinking water
Being dehydrated can affect our mood and memory, even triggering headaches or migraines in some people. Skin that his not hydrated enough can become dry, tight and flaky, increasing the appearance of wrinkles and fine lines due to the shrinkage of cells in the top layer of the skin.
Interestingly the brain is unable to distinguish between hunger and thirst, so thirst can often be mistaken for wanting something sweet to eat – 'a sugar craving'. Drinking a glass of water before each mealtime helps to keep us hydrated and if you are trying to lose weight it may contribute to you eating fewer calories at mealtimes as you are actually thirsty, not hungry.
Water can help to prevent urine and bladder infections including cystitis in some women, plus being well hydrated can reduce the risks of constipation.
Top tips for increasing your water intake
Make it fun
For some of us, water can taste a little boring, which can make it difficult at times to drink enough to stay hydrated. You can flavour your water by adding fresh or frozen fruit or vegetable slices. Lemon, lime, strawberries, grapefruit, cucumber or ginger are popular choices to make water taste more interesting. Adding a sugar free squash or alternating plain water with sparkling water adds variety to your fluid intake.
Don't forget your fruit and vegetables 
Choosing water-rich foods is a great way to increase fluid intake too. By adding fruit and vegetables with a high-water intake such as cucumber (96% water), courgette (95% water), watermelon (92% water) and grapefruit (91% water), you can easily reach your daily water intake goal. 
Set reminders
Set a daily goal and get into a good routine of drinking at regular times throughout the day. Keep a reusable bottle of water on your desk or in your workplace to sip at throughout the day.
Use technology
An App can help you to keep track of your fluid intake. Apps such as My Water Balance not only track how much water you drink per day but also accounts other forms such as caffeine and alcohol.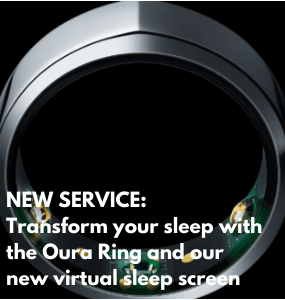 How the Doctors Clinic Group can help
At the Doctors Clinic Group, we offer Weight Management Consultations with our Specialist Dietitians who will spend time understanding your aims as well as conducting a thorough nutritional assessment. Using evidence-based nutrition, they will provide advice and support and you will work together to devise and set goals that are achievable and realistic to help you make steps towards fulfilling your goals.
If you would like to find out more, simply get in touch with us today.