SEVEN REASONS TO DOWNLOAD OUR MOBILE APP
Seven Reasons Why You Should Download Our Mobile App  
Access to a GP appointment within 4 hours, special offers and promotions for our patients and the ability to search our library of healthcare services at the touch of a button. With these in mind, we launched the Doctors Clinic Group app. A mobile app that makes it even easier for our patients to book a GP appointment when they need it. Here are 7 reasons why our mobile app and membership plans are indispensable for anyone looking for ways to put their health first.  
Our Starter Membership is completely free of charge  
Our Starter Membership is completely free and in fact, we'll give you £10 off your next in-clinic or video GP appointment for signing up. There's no catch for joining our Starter Membership and if you do want to upgrade to our paid membership, you can do this at any time directly from the app.  
Our membership plans save you money  
We've already discussed how you'll get £10 for signing up for our Starter Membership. But you should also know, if you sign up for or upgrade to our Classic Membership, you'll get 1 free GP appointment per year, worth £69. This will only cost you £5 per month, which means you only need to visit us once for you to get your money back. On top of this, Classic members also get £20 off future services and appointments when they spend £150 or more. Our Classic Membership is ideal if you want complete peace of mind and total convenience, while also saving you money in the long run.  
Discounts galore 
We know that everyone loves a bargain, that's why we give our app users access to a range of special offers and promotions that are not available to non-app users. Members have access to the most competitive rates for Covid testing when they book their tests via our app. And they also get priority access to many promotions and special offers such as money off our Teledermatology service, health screens, flu vaccinations and more. These promotions are often only available via the app and our members are often the first to know about them via in-app notifications.  
Book a GP appointment in under 30 seconds 
Your health is the most important thing you have, however, too often it gets put on hold due to factors like long hold times when trying to book a GP appointment over the phone. Additionally, only having access to appointment slots at non-convenient times means you often put off making an appointment. With our mobile app, you get the option of setting your home clinic for even faster appointment booking. Once you sign up to one of our membership plans, there's no rekeying any information when you're booking an appointment and you get live availability of appointments at all our clinics. If the appointment slots don't suit your schedule, you can always book a video GP appointment so you can speak to a GP from wherever you are. All of this means booking an appointment will take you less than 30 seconds.  
Guaranteed access to a GP appointment within 4 hours  
We know how frustrating it can be trying to book a GP appointment last minute. We offer same-day private GP appointments including evenings, weekends, and bank holidays so you can always book your appointment at a time that suits you, often at the last minute. Booking a GP appointment via our mobile app guarantees you access to a GP appointment within 4 hours, either in clinic or via a video appointment.  
Access to our library of healthcare services  
Our app allows you to navigate in-depth information of all our healthcare services with a simple tap of a screen. Whether you're curious about what blood test to get, you want to learn more about which health screen is most suitable or you want to learn about some of our new services such as our Teledermatology service, our services library has extensive information on everything we have to offer at the Doctors Clinic Group. And that's not all – most of these services can be booked directly through the app.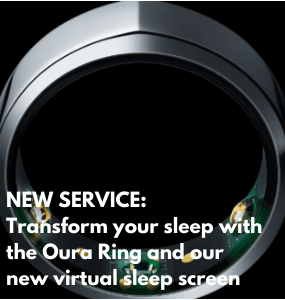 The fastest way to get in touch  
Our mobile app is the easiest way to get in touch with us. All members can call or email our team straight from the app with the touch of a button. Classic members also get access to an email a doctor service and a priority inbox for even greater access to expert medical advice. Our Classic member priority inbox means that your enquiries are always answered first so you're never left waiting. 
So, there you have it, seven great reasons to download our mobile app and join one of our membership plans. That only leaves one more question, how do you sign up for our membership programme? This part is simple.  
Download our app by searching for Doctors Clinic Group on the app store or Google Play and download it within seconds.  

Choose your membership, enter your details and verify your email address.  

Set your home clinic and you can start booking GP appointments straight away.  
Still not convinced? Visit our website here to learn more about what's included in our membership plans.  
If you've recently downloaded the app and have some feedback, you can leave it directly on the app. We're continually making improvements and adding new features to the app, so your opinions are important, and we'd love to hear them!