Our phones are very busy. Booking online is faster
YOUR GUIDE TO GETTING A NEW YEAR'S HEALTH SCREEN
The start of a new year is often a time of reflection for many of us. We think about the things we have or haven't done, as well as our hopes for the future. It's also the time of year when we tend to make resolutions about our health.
All of us can have the tendency to take our health for granted. Our lives are so busy with work, family and friends, health can sometimes be pushed to the back of our mind. Apart from spending some time at the gym or making periodic changes to our diet, do we do enough to take care of our health? Most of us probably don't.
It's not just down to laziness, but also because health concerns can cause us anxiety. We think, what if there is something wrong and I can't do anything about it? So we put our heads in the sand. These fears are understandable, we all have them, but they're mostly unfounded. And if there are any issues, the sooner we address them, the more likely we'll lead long and healthy lives. Setting your mind at ease with a simple health screening can be the best way to do this.
What is a health screening and why is it important?
Health screenings are a simple way you can address any health concerns, or get reassurance that everything's ok. They're quick, easy and can help you take positive steps towards a healthier you.
As well as keeping an eye on the basics like BMI, blood pressure, cholesterol and general vitality, health screenings can guide you towards positive lifestyle changes. If you have any New Year resolutions like giving up smoking, stress management or a new exercise regime then you could find a health screening extra helpful.
Health screenings can give you confidence and peace of mind and are beneficial for both your physical and mental health.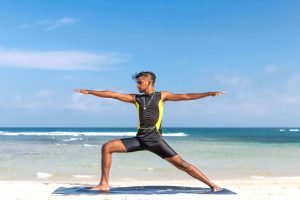 What are the types of health screening?
There are several different types of health screenings you can get. From snapshot health screens that cover the main medical bases, to comprehensive or targeted screenings if you're worried about anything specific such as inherited conditions.
Doctors Clinic Group offers a wide variety of health screenings providing an overall general health check, or in-depth analysis. They're really easy to book, with your screening taking place at a trusted, doctors surgery.
To find out more about the health screening that's right for you, click here.
What happens during a health screening?
What happens during your appointment partly depends on what type of health screening you've booked. But if you're attending your appointment in one of our private doctor's surgeries, you'll feel looked after from start to finish. Many elements of the screening you may have experienced before, but any you haven't you will be talked through in detail so you feel completely comfortable.
How do I book a health screening?
The easiest way to book a health screening for a time that suits you is with London Doctor's Clinic. It's quick, simple and you can call or fill out an enquiry form online.
Start your new year in the best way possible and get yours booked in today.