LOOKING AFTER YOUR MENTAL WELLBEING WHEN WORKING REMOTELY
Coronavirus (COVID-19) has meant many of us suddenly become remote workers overnight. This overhaul in our daily routine has been unusual at a minimum. For many families, the uncertainty and additional pressure of having to provide childcare and maintain and a full-time job has been incredibly challenging. To combat the effects of increased stress, it's important to prioritise our mental wellbeing whilst working remotely.
What is remote working?
Remote work is a working style that allows professionals to work outside of a traditional office environment. It is based on the concept that work does not need to be done in a specific place to be executed successfully.
Under normal circumstances, flexible working is fantastic for many people and as such creates an opportunity for remote working with benefits, especially around managing personal and professional life. It allows flexibility in how and where you work. You have the freedom to do things that can be hard to manage from a regular office. And, it can massively reduce the time spent commuting, freeing up huge portions of the week.
How remote working can affect your mental wellbeing
Despite the many advantages of remote working, research is suggesting that this can be challenging for some people. This is because remote work can put much more focus on output, how much work is done, rather than input and how many hours it is spent doing it. There is a sense of personal responsibility to get "enough" done. This can lead people to keep themselves working long past the point of optimal productivity. Couple that with a lack of physical work boundaries, remote workers can quickly fall into a downward spiral that is difficult to control.
Research by the British Occupational Health Research Foundation found that up to 64% of employees classed as remote workers face certain levels of physiological distress. While a study by CV-Library found that over 42% of the employees surveyed believe that the isolation and loneliness associated with remote working can compromise their mental health.
The feeling of loneliness arises as a result of extended periods of isolation and can be triggered by a variety of factors such as:
Lack of communication
Lack of support and encouragement, especially when things go wrong
Reduced contact with co-workers
Lack of camaraderie
Limited inclusion in team activities and outings.
Tips to help you stay well mentally when working remotely
Have routines and structure your day
By creating a routine for yourself, getting up and getting ready the same as you would for any other working day, you set your mind's expectations about your day and start it off right. This can make waves in improving your mental health.
Suggesting you structure your day may feel like a cliché but having some structure to your day can help especially when you don't have colleagues or managers around to bounce ideas off.
At the end of each day or the beginning of the next one, write a short to-do list of what you need to get done on the following day/that day. It'll help you stay a lot more productive if you can hit the ground running once the workday starts.
Also, have a stop time each day. Whether that is set as a fixed arrangement or set as a different time each day but be clear and disciplined to keep to this. Once you've stopped, you've stopped. No more reaching for the laptop or refreshing of your emails – 99% of work can wait until the next day.
Take Mini Breaks
When working in an office, you naturally take more mini-breaks than you realise. You get up often to have a quick chat with a colleague, walk across to the next office to pick up a printout, make tea, even simple things like going to the toilet or walking up and down the stairs. When you are working from home, those breaks can sometimes disappear.
It is however important to still make the tea and take a walk. Remind yourself to take a short break away from your screen. Research has found that regular movement breaks every 30 minutes greatly reduces the health risks posed by sitting. Other reports show that desk workers who have higher incidences of low back pain can counteract symptoms by taking regular breaks from sitting.
To reduce the health risks of sedentary work, it's important to make time for scheduled breaks and perform good posture exercises throughout the day. Stretching overhead and opening up your chest and back can counteract slouching. A brisk walk around the room can help boost circulation and energy.
Many home workers recommend the Pomodoro Technique, a method of time management which breaks your working day into 25-minute chunks. Each chunk is followed by a five-minute break.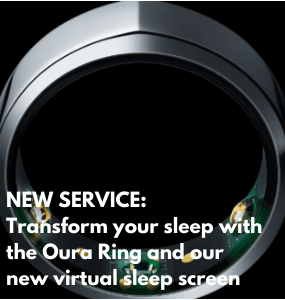 Talk to someone:
When you work in an office, you are more likely to engage with colleagues and have the opportunity to talk to people all day long and this enhances your mental connections. When working from home, however, the chances are you will be alone, so you will not get distracted by colleagues' conversations and other office noise.
Whilst working from home, you could spend the whole day without speaking to anyone which can be isolating.
So, schedule a phone call, or a catch up with your manager or a colleague each day. Hearing real human voices and seeing real human faces over group calls will do wonders for your sense of connection. Sometimes, it is just nicer to have a quick 10-minute phone call, Zoom or WhatsApp chat with a colleague about something rather than emailing it.
Get Outside
Commuting to work means you have to leave your house. When working flexibly, and specifically from a home office, it can be tempting just to stay inside. That means a whole day can pass without stepping out your door.
Working from home shouldn't mean you stay cooped up indoors all day. You must schedule a time to go outside even just for five minutes to get some fresh air. Change your scenery by going in the garden or taking a walk around the block on your lunch break for some fresh air. But make sure you adhere to social distancing! A different perspective will also help undo mental blocks and give you a fresh pair of eyes for any tasks you're struggling with.
Eat Properly
It can be tempting to snack throughout the day, knowing there is an unlimited supply of food and drink nearby when working from home.
It is however important that you pay attention to what you are eating and remember to take your dedicated lunch break. Have a specific time for you to relax and unwind away from your screen. So, make sure you build in structured time for food and drink throughout the day.
Stay connected
When your team is all spread out over a wide distance, it can feel much harder to build strong and open relationships with the people you work with. It is important to join team meetings remotely via conference call or even have regular meetups which are a great opportunity to speak to people face-to-face. Building relationships and trust with the people you work with is incredibly important.
Attending team social events and holiday parties can help boost morale and foster a sense of camaraderie between colleagues. Make sure you keep this up. Start conversations with people, be that over any suitable app or medium like Microsoft Teams, Whatsapp, or even calling.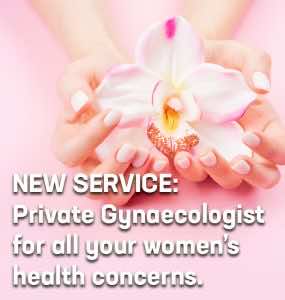 Be honest with how you are feeling
If you feel you're struggling with personal issues or working remotely is weighing down on you, then be honest about it to someone. Preferably your manager or whoever supports you in a work capacity, or even to friends or family.
If you're working remotely due to COVID-19 then be patient with yourself if you feel like you're struggling. These are unprecedented times and things aren't supposed to feel normal. Stay in touch with your colleague, friends and family, we're all in this together. You may find you have found your groove and then the next day you feel out of sorts. This is completely normal!
When we are in a period of isolation, how we are feeling gets amplified and can be overwhelming. They say a problem shared is a problem halved, so don't be afraid, to be honest about your feelings.
You can have the support of your manager to make adjustments as necessary, to help with your work. You can also seek the help of your doctor if you feel this will help.
There are therapeutic daily activities that can help boost your mental wellbeing and energy such as exercises, mindfulness or Yoga. These are great exercises to build into your everyday routine. There are free versions available on YouTube and app such as CALM and Headspace offer a great library of guided meditation.