Sun Awareness Week
Summer is fast approaching, and the sun is beginning to shine. This week (3rd – 9th May 2021) is Sun Awareness Week, making it the perfect time to thinking about ways to look after your skin.
Sunlight can benefit your body and mind in many ways. It can brighten our mood and allows us to spend more time outside in the fresh air. It is also where we get most of our Vitamin D from, which is essential for healthy bones, teeth, and muscles. However, it is important that we maintain a balance between the positive and negative effects of sunlight, especially on our skin. That's why it's so important to undertake some sunscreen myth busting! 

WHAT CAUSES SUN DAMAGE
The sun produces two kinds of ultraviolet radiation which are harmful to your skin. They are UVA and UVB. UVA rays are associated with skin aging, UVB rays are associated with sunburn.
UVA is what causes your skin to 'tan' as it effects the deeper layers of your skin, triggering cells to produce melanin. This melanin is the brown pigment that causes 'tanning'. This is your body's way of trying to defend itself against UVA rays. However, a tan does not protect your skin from the sun's harmful effects. Too much sun exposure allows UVB rays to reach your skin. This causes what is commonly recognized as sunburn which can cause skin cells to die, be damaged, or develop cancer.
UNDERSTANDING SUNSCREEN
The sun protection factor (SPF) in sunscreens measures how protected you are from UVB rays. SPFs are rated on a scale of 2 to 50+ based on the level of protection they offer.
The star rating measures the amount of UVA protection. These ratings are up to 5 stars. The higher the star rating, the better.
Sunscreens that offer both UVA and UVB protection are called broad spectrum.
It is so important to ensure that your sunscreen is still in date. Most sunscreens have a shelf life of two to three years, regardless of SPF or star rating.
SUNSCREEN MYTH BUSTING
Myth: It doesn't matter how you apply sunscreen.
Fact: This is hugely important and makes a big difference to the amount of protection that you will receive. Most people do not apply enough. You should aim for at least two teaspoons if you're just covering your head, arms, and neck. Two tablespoons if you're covering a larger area. Make sure to reapply every two hours unless instructed otherwise.
Myth: Using sunscreen lowers vitamin D levels in your body.
Fact: You only need to be exposed to the sun for around 15 minutes a day for sufficient vitamin D production, after this your body stops producing it.
Myth: Sunscreens will work at their advertised SPF.
Fact: Studies show that many sunscreens fall below their advertised SPF. This highlights the need to ensure consistent and effective application.
Myth: Sunscreen is toxic and puts dangerous chemicals on your skin.
Fact: Whilst sunscreens may have chemicals that could cause skin allergies or mimic hormones there are no established health risks. However, it's well proven that not using sunscreen can lead to skin damage putting you at risk of skin cancer.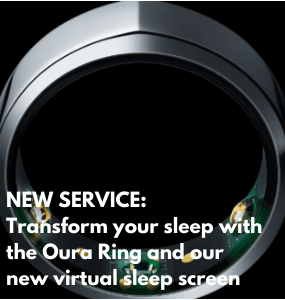 Key Takeaways:
Spend time in the shade when the sun is strongest (around noon)
Take precautions to make sure you never burn
Cover up with suitable clothing and sunglasses
Take extra care with children
Use at least SPF 30 sunscreen, ideally broad spectrum
If you have any concerns talk to your GP/ see a specialist
If you are concerned about sun damage, the Doctors Clinic Group are here to help you.  
Our private GPs and dermatologists can provide expert opinion, diagnosis, and treatment for a wide range of skin conditions. Get in touch today to book your appointment: