SUPPORTING STAFF THROUGH MENOPAUSE AT WORK: WHAT EMPLOYERS NEED TO KNOW
Let's talk about menopause at work!
ACAS reports that women over 50 currently make up one in eight of the British workforce. By 2022, this is estimated to increase to one in six. This cohort of women are often at the peak of their skills, experience, and careers. However, for this group of employees, many will be already experiencing symptoms of menopause at work.
Fortunately, with a better understanding of menopause and employers making a few small adjustments, women in this age group can continue to thrive with menopause having little or no impact on their role.
What are the symptoms of menopause?
Menopause is experienced by most women between the age of 45-55. It is a naturally occurring process whereby levels of oestrogen decline and the period stops. For many women, this causes various symptoms experienced in varying degrees of severity and often over several years.
Approximately 1 in 100 women will experience symptoms before the age of 40, this is known as premature menopause. Symptoms last for an average of 4 years, with 1 in 10 women experiencing them for up to 12 years.
The top six symptoms women said affected them at work were:
Fatigue and insomnia
Hot flushes
Difficulty concentrating
Memory recall
Anxiety and worry
Why employers need to start taking a proactive approach to the menopause at work.
Employers have a legal duty under The Health and Safety at Work Act 1974 to provide a safe working environment and to ensure employee working conditions do not aggravate or impact on their health. Supporting female staff going through menopause is no exception!
Thought should be given to eliminating any factors in the workplace that may worsen an employee's menopausal conditions. By promoting a menopause friendly workplace that supports women through this time, organisations will reap the benefit from reduced sickness absence and employee turnover, increased productivity, and employee loyalty.
Women are often known to 'suffer in silence' and may not wish to discuss or disclose their symptoms with mangers and colleagues, particularly if these are male or younger than them. CIPD reports that approximately half of all women experiencing menopause report difficulty coping with work.
How to take a proactive approach to the menopause at work
As with any long-term health condition, consideration should be given to making reasonable adjustments in the workplace. Here are some simple ways employers can support their female staff through menopause:
Adapt work environment
Think about the surrounding environment i.e. ensure a workstation close to a window and away from a heat source. It may also be a good idea to provide a desktop fan in case of any hot flushes and review uniform materials if applicable. If support is required to investigate reasonable adjustments, it can be beneficial to offer early referral to occupational health for expert advice.
Consider a menopause policy
Looking at how the organisation is committed to supporting female employees through the transition of menopause. Identify any risk assessments that may be required e.g. stress risk assessment. The Health and Safety Executive offer a free Risk Assessment template.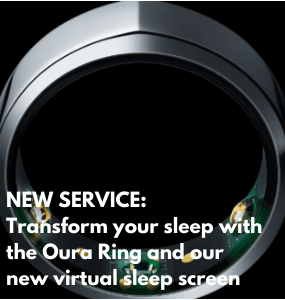 Educate line managers
Inform line managers about the menopause and educate them on the tools they can use to support their colleagues and team members through this time in their lives. As menopause can be a potential long-term and fluctuating health condition, consideration may be required to allow some flexibility in absence management policies. Webinars and workshops on this can be beneficial to ensure full understanding for your team.
Health and wellbeing days
Health and wellbeing days are a great way to share menopause information and signpost women for help and support. They are also an opportunity to educate staff in supporting women through this transition and to ensure that any insensitive attitudes are corrected by communicating the benefits to the organisation of embracing an older female workforce.
How can The Doctors Clinic Group help?
We offer a wide range of occupational health services and wellbeing workshops and days to educate and inform employers on supporting staff as they go through menopause in the workplace. For more information contact our corporate team to discuss the different ways we can help you support your team through menopause.